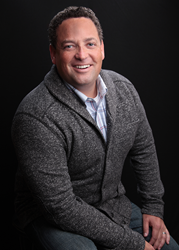 Whether we are helping someone buy a house or sell a condo or both, we are there with these folks every step of the way for one of the most important milestones in their life.
Seattle, WA (PRWEB) November 11, 2015
The Urban Marco real estate team is a partnership between Marco and his wife Loren. "We are proud to have our real estate practice focused on the vibrant in-city urban neighborhoods of Seattle. We live in the city, work in the city, and play in the city and love to share that insider perspective and knowledge with our buyers and sellers."
Marco Kronen, Windermere Real Estate, is featured in a special section of the December issue of Seattle magazine as a 2015 Five Star Real Estate Agent award winner.
Five Star Professional partnered with Seattle magazine to identify and showcase an exclusive group of real estate agents who have demonstrated excellence in their field. Less than 7% of agents in the Seattle area received this recognition.
Drawing from the biography on his real estate website, "Marco's first experience with real estate wasn't in buying or selling houses but in keeping them from burning down. Working as a professional firefighter for 11 years, Marco learned all about construction methods and terminology and developed a unique perspective on the value, both financial and emotional, of a home."
When asked what this Five Star award means to him, Marco said that it provides him with assurance that "we are accomplishing what we set out to achieve, which is being not just a real estate agent, but being a trusted advisor and expert advocate for our clients and providing them a truly full-service real estate experience."
"We hope that it means that our clients feel and understand that we have a genuine interest in what is important to them and that we offer to each client a real estate experience that is tailored to each person's specific needs and goals," says Marco.
To put it simply: "This award solidifies that we are focusing on the right things and doing a smash-up job at it!" says Marco.
Marco sees his clients as "the backbone of our business." He is grateful that they feel "confident enough in our abilities to refer us to their friends, family and colleagues, which is what has been growing our business over the last 11 years. And more importantly, we want to thank them for being so great to work with and such wonderful friends and supporters."
When asked about the choice to dedicate his life to real estate, Marco reflects that "it allows us to challenge ourselves, learn something new every day, negotiate, troubleshoot, guide and advise, and work with all kinds of clients in all kinds of situations, and it is a very rewarding profession," he says. "Whether we are helping someone buy a house or sell a condo or both, we are there with these folks every step of the way for one of the most important milestones in their life. Being able to help with that — guide, share our experience and knowledge, and make the process smoother is a pretty remarkable way to spend every day!"
It sounds as though this former firefighter has found his true calling, and with the honor of this Five Star award, his satisfied clients clearly agree.
Marco Kronen's Five Star award profile can be viewed here.
About the research process:
Now entering its 13th year, Five Star Professional conducts in-depth, market-specific research in more than 45 markets across the United States and Canada to identify premium service professionals.
Five Star Professional contacts thousands of recent homebuyers to identify award candidates. Phone, mail and online respondents rate their real estate agent on 10 satisfaction criteria. Candidates with a qualifying client satisfaction rating move on to be evaluated on objective criteria such as experience, production levels and disciplinary and complaint history.
Real estate agents do not pay a fee to be considered or awarded. For more information, visit http://www.fivestarprofessional.com.