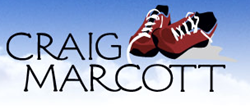 Melville, New York (PRWEB) February 21, 2014
Craig Marcott's special needs consultations are already available to individuals, and recently Craig has expanded his services to encompass corporations as well.
Nine percent of employees in any given business are caring for children with a disability. Parents of a disabled child spend 11 or more hours per week coordinating care appointments for their child. The exceptional caregiving responsibilities required are analogous to employees caring for elderly parents.
Employers should understand what they can do to help their employees who have special needs children. Having the right knowledge can help their employees limit their stresses, which may lead to less absenteeism.
Craig Marcott has created a teamwork of professionals comprised of attorneys, accountants, transition coordinators, parent trainers, school advocates, camp consultants, social workers and many others so as to help employees deal with the many issues that may confront parents of a special needs child.
Craig's employee workshops and consultations help educate parents regarding future planning issues. The combination of planning and professional resources can help reduce work interruptions for both the employee and employer.
"It's a win-win scenario for both parties," said Craig Marcott.
For more information about all services that Craig Marcott offers, including special needs consultations, planning and Guardianship services, visit http://www.specialneedsplanli.com.
Craig Marcott has over 20 years experience as a Certified Financial Planner™ and 100% of his practice is devoted to Special Needs and Estate Planning. Many parents are attracted to his holistic team approach, which extends to his Guardianship and SSI/Medicaid services. Craig's personal expertise and engaging presentations make him a popular speaker with schools and organizations serving the special need population.
"My job is to help make the present less stressful by planning for the future." –Craig
Craig Marcott is located conveniently at 445 Broadhollow Road, Suite 25 in Melville, New York 11747. Craig may also be reached at 631-286-1061.