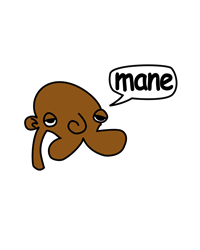 mane...
MEMPHIS, Tenn. (PRWEB) March 05, 2019
marcus. releases the hit single 4'z and 8'z along with the official video from the album "The Buddy Pass featuring Kurupt of the Dogg Pound and David Banner. marcus. displays the cool side of hip hop coming out of Memphis, TN. marcus. teams up with Memphis jookin dance legend Trapwalkin "BoBo" for his 4'z and 8'z video. BoBo shows off signature jookin dance moves sure to move any crowd. Bobo has appeared in Memphis rap legends 3-6 Mafia music videos. marcus. and BoBo jumped at the chance to work with one another stating "this is the other side of Memphis music and culture the world needs to see." Be on the lookout for more music coming from marcus.
Who is marcus.? A phenomenal artist with a distinctly laid back flow from east Memphis, Tennessee. marcus. has featured on 5 David Banner albums, including songs with T.I., Snoop, 3-6 Mafia, Jazze Pha, 8ball & MJG, Kurupt, BoneCrusher and more of hip-hop's most notable artists. marcus. also had his voice sampled on Lil Wayne's 'The Drought 6.' He's performed across the country with David Banner and Ludacris, on the hugely successful Chicken-n-Beer Tour as well as across Canada with 50 cent and G-Unit.
He's been on NBC's Carson Daly Show, MTV's Cribs and Nick Cannon's Wildin' Out, freestyled live on NYC's famed Hot 97 alongside Fat Joe and Talib Kweli. marcus.' solo debut and certified underground classic 'Last Nite' was leaked. It hit the internet running, quickly becoming one of the most requested songs on XM radio. To date marcus.' "murzic" has seen millions of plays in almost a dozen countries including The UK, Germany, Canada and as far away as Iraq and Japan.
With a hungry new fanbase and the wind at his back, marcus. is poised to claim the spotlight and once again change the hip-hop landscape with his melodic flows, striking lyrical content, and unmistakeable slang.
"We buck out here - matter of fact Memphis was the first place to get it buck..." marcus. explains. "But there is a whole other side to our tradition - that 'pimpin,' that soul music. That's the side my music is mostly derived from. And that's the next side people need to see coming from Memphis."
Against musical backdrops reminiscent of Isaac Hayes, Al Green, Bobby Womack and others in the old-school tradition of his hometown, marcus. has created a sound he describes as "Cadillac/Chevy murzic."
https://soundcloud.com/user-103943172/09-4z-and-8z
@marcus.murzic
@trapwalkin_bobo
@therealt.stokes
http://www.marcusmurzic.com
http://www.jimmyraynem.com
Email: t.stokes2vegas@gmail.com
Phone:601-454-3496