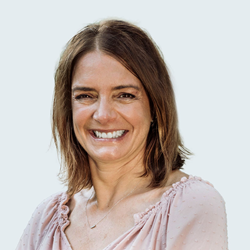 "I am excited to join Red Banyan and contribute during this time of exceptional growth," Marcy Larson said. "Red Banyan, with its unique culture and commitment to customer success, is well positioned for the future and I am thrilled to be a part of it."
FORT LAUDERDALE, Fla. (PRWEB) January 20, 2023
Red Banyan, a fast-growing strategic communications firm, today announced that it has hired Marcy Larson as Strategic Communications Director. Marcy has vast experience across multiple industries, including non-profit, tourism, education, arts and culture, technology, and consumer goods. She will be based in Red Banyan's Chicago office.
In her new role, Marcy will be leading strategic public relations and communications campaigns for Red Banyan's diverse client portfolio. She has extensive background in all facets of strategic marketing and communications with proven results, growing reach and impact for organizations with whom she works.
Marcy previously held leadership positions at the Illinois Holocaust Museum and at large corporations including American Express, Sara Lee and Bristol Myers Squibb. In these roles, she oversaw marketing and communications, delivering results using a range of tactics, including the development and execution of digital strategy, the development and launch of new websites, garnering earned media coverage, and implementing award-winning advertising campaigns.
Larson earned her BA in English from Colgate University and an MBA in Marketing from the University of North Carolina Kenan-Flagler Business School.
"We are thrilled to have Marcy join Red Banyan's growing team of passionate public relations and communications professionals," said Founder and CEO Evan Nierman. "Her exceptional skills and expertise in the non-profit and corporate spheres will be invaluable assets to the agency as we continue to expand."
"I am excited to join Red Banyan and contribute during this time of exceptional growth," Larson said. "Red Banyan, with its unique culture and commitment to customer success, is well positioned for the future and I am thrilled to be a part of it."
Since its launch in late 2010, Red Banyan has continued to grow, establishing itself as one of the leading crisis and PR agencies in the United States. Red Banyan provides crisis management, litigation support, media relations and other strategic communications services to a variety of national and global clients.
About Red Banyan
Red Banyan is a top crisis management firm focused on solving complex, highly sensitive and mission-critical communications challenges. Specializing in crisis communications, corporate public relations, government relations, and legal PR, Red Banyan provides an integrated approach to communications rooted in strategy. Learn more at https://redbanyan.com.