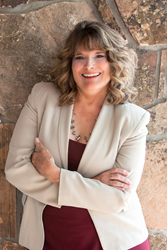 Colorado Realtors, such as myself, believe that education combined with monetary incentives are the most effective ways to address future wildfire damage and avoid unproven, unreliable legal mandates and policies which may be proposed to address the issue
Evergreen, CO (PRWEB) September 08, 2015
Real estate professional Margaret Stapleton, of RE/MAX Alliance, recently celebrated her 10th year as a Certified Mountain Area Specialist (CMAS). As a CMAS, a designation only offered by the Mountain Metro Association of Realtors, Margaret has taken a minimum of eight continuing credit classes ranging from water rights, septic systems, fracking and land planning/zoning to living with wildlife and wildlife mitigation.
"CMAS graduates help their clients make decisions based on more than just real estate, such as the responsibility of living a mountain lifestyle," said Margaret. "This is particularly important now due to the spate of wildfires we've seen in Colorado recently."
Wildfire, adds Margaret, is a natural event that helps forests to thrive, yet many well-meaning, but uninformed organizations, in the past have fought mitigation, thinking of it as a destruction of beautiful forest. Controlled fires and mitigation actually benefit forests.
"With this understanding and proper personal 'land stewardship,' Colorado can look forward to fewer wildfires," said Margaret. "However, over the past two decades, frequent, large, destructive wildfires have claimed hundreds of thousands of acres of land, damaged or destroyed hundreds of homes and structures, caused deaths and injuries and displaced residents for extended periods of time."
One entity that aims to reduce and/or prevent the destruction of land, property and lives is the Colorado Project Wildfire, in partnership with the Colorado Association of Realtors. The project's mission is to raise awareness and educate residents throughout Colorado.
"Colorado Realtors, such as myself, believe that education combined with monetary incentives are the most effective ways to address future wildfire damage and avoid unproven, unreliable legal mandates and policies which may be proposed to address the issues," said Margaret. "Without proactive steps by homeowners, there is a strong potential for an increase in property-related expenses including higher transactional costs and taxes, as well as rising insurance premiums."
About Margaret Stapleton, RE/MAX Alliance Evergreen
Margaret Stapleton specializes in relocation, investment and distressed property representation along the Front Range of Colorado, especially in Evergreen, Conifer, and west Jefferson County, Clear Creek County and Park County. Her goal is to help buyers find their dream homes or second homes, investment options, and help sellers discover the best solutions in a constantly changing real estate market. For more information, please call (303) 670-6341, or visit the RE/MAX Alliance office at 30480 Stagecoach Blvd., Evergreen, CO 80439.
About NALA™
The NALA offers local business owners new online advertising & small business marketing tools, great business benefits, education and money-saving programs, as well as a charity program.
Media Contact:
Tiffani Tendell
news(at)thenala(dot)com
805.650.6121, ext. 361