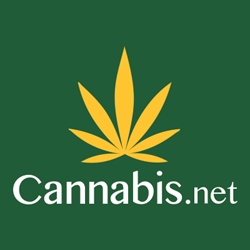 95% of the world calls it cannabis and not marijuana.
Boston, MA (PRWEB) February 18, 2017
The cannabis green rush in on in Europe as the website Cannabis.net has been selected to speak at the prestigious Arcview Cannabis Venture Funds show in Barcelona, Spain in March. The show, which brings together venture capital and angel investors who are interested in marijuana investing, is taking place just before Spannibus, the largest European cannabis show. Spannibus is a yearly occurrence in Barcelona and brings together the largest community of cannabis investors and businesses in Europe each year.
"We are very excited to be getting on stage at Arcview and presenting to European venture capital firms, banks, hedge funds and angel investors," says CEO of Cannabis.net, Curt Dalton. "Marijuana is a Mexican term for cannabis that is used primarily in the United States only. Outside of the US, the plant and leaf are called cannabis everywhere else in the world, so we feel great about going to Europe to present our company," Dalton finished.
The "green rush" as it has been called, the massive amount of money getting into legalized cannabis around the world, is continuing in Europe as well as America. Spain has decriminalized all drugs, while the UK is moving toward a new medical marijuana law. Germany and Ireland already have medical programs in place for patients.
"We think our website, being built to be the worldwide "'Amazon of Weed', is going to be a hit and investors will see our potential," said Dalton. "Not only do we have one of the only exact match domains in the world for the cannabis plant, we also have an impressive mapping program, active social network, and international blogging platform," finished Dalton.
Cannabis.net recently released their marijuana app in the Google Play store and have submitted their app to the Apple Itunes store. The app can help users find a dispensary near them, connect on a WeedFeed social network, and read the latest news on the blogging site.
The Arcview Investment summit is being held March 6-9th at the Eurostar hotel in Barcelona, Spain. The Spannibus cannabis festival starts on March 9th in Barcelona.
For more information, please go to Cannabis.net.