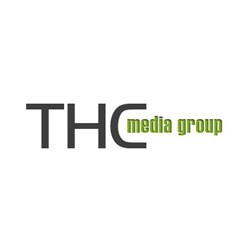 Bellingham, WA (PRWEB) August 29, 2013
THC Media Group is an online marketing start-up targeting the cannabis industry. The company's founder, Noel Abbott, was recently interviewed by Michael Cyger from DomainSherpa about a large collection of geographic keyword domains for the Washington marijuana market. The company also has a large selection of brandable cannabis keyword domains listed for sale on their website http://thcdomains.com.
DomainSherpa is an informational website intended for domain name investors, or "domainers," featuring interviews and blog articles about how to pick, value, and sell domain names. The website is owned and managed by Michael Cyger of Bainbridge Island, Washington. Cyger himself is a successful domain name investor who is passionate about discussing the ins and outs of the domaining industry.
The interview was conducted via Skype and covered a broad range of topics, ranging from how Abbott first decided to create a business to provide online marketing services to the cannabis industry, to how his domain name collection grew over time, to what his estimates and expectations are for the future of the recreational marijuana market in Washington and Colorado.
Cyger and Abbott also discussed THC Media Group's recent proposal for marketing ethics in the cannabis industry, which the company has offered up for debate. The proposal addresses several key ways in which ethical responsibility should be a focus for anyone involved in the cannabis industry. "Clearly you want to be very careful about advertising the product in such a way that would be appealing to someone who is underage, and I also think it should not be the goal of cannabis advertisers to convert smokers," Abbott said in the interview. "If someone wants to go out and buy marijuana, they can choose to do that and they do not need help from an advertisement to make that decision for the first time."
THC Media Group was founded in 2013 and offers several online marketing services in addition to domain names, including website development, email marketing, and social media integration. The company's proposal for marketing ethics in the cannabis industry can be found on their website.