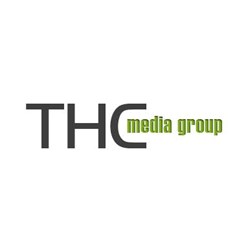 The important thing is to not let the enthusiasm get out of hand: people need to remember that marijuana is still a drug.
Bellingham, Washington (PRWEB) August 22, 2013
As state governments in Washington and Colorado lay the groundwork for the newly-legalized marijuana industry, entrepreneurs and investors from around the world are watching. With Uruguay's recent steps toward legalizing cannabis and Dr. Sanjay Gupta's public reversal of opinion regarding marijuana for medical purposes, the legalization debate has become one of the most-covered news subjects of the summer.
While many people are talking about the soon-to-exist legal marijuana industry, others are busy preparing to participate in it. THC Media Group, an online marketing start-up created to serve the cannabis industry, has recently announced a proposal for ethical guidelines in marijuana advertising.
Noel Abbott, the company's founder and CEO, said, "The marijuana industry is going to be so much more than greenhouses and retail storefronts. There will be all types of businesses providing things like security, consulting, software, real estate, staffing, you name it. There's going to be a huge rush of competition right at the beginning with a ton of start-ups fighting for attention on a virtually even playing field. It's exciting, sure, but it could also be a recipe for chaos that may jeopardize the industry as a whole. The important thing is to not let the enthusiasm get out of hand: people need to remember that marijuana is still a drug."
THC Media Group's proposal, titled "Marketing Ethics for the Cannabis Industry," is modeled after the ethical guidelines used by the alcohol and tobacco industries, but includes provisions to address specific "potential social impacts that are unique to cannabis." The proposal includes a guideline to restrict advertising strategies that would target underage people. It also includes guidelines to discourage depictions that convey over-consumption, dependence, and illegal behavior, as well as a guideline restricting advertisements that would emphasize or exaggerate the effects of the drug.
"Obviously, some businesses are going to need more specific guidelines to suit their position in the industry," Abbott says. "A company who makes cannabis-infused hard candies will need to be more careful about their advertising than, say, a trucking company who transports cannabis to processors and retailers. We just wanted to come up with a general starting point for people to discuss and build upon."
Beyond outlining the ways that cannabis and its consumption should be portrayed, the proposal also includes a provision for the ethical portrayal of people in cannabis advertisements. The final guideline of the proposal reads: "Advertising and marketing materials for cannabis should strive for social responsibility in their portrayals, and should not depict scenarios that undermine or negate the basic human dignity of a person or group of people based on their race, gender identity, sexual orientation, nationality, religion, age, and physical or mental ability."
Abbott believes this is one way that the marijuana industry could have a positive impact. "One thing that surprised me while researching marketing ethics for alcohol and tobacco," he says, "is that I couldn't find any existing guidelines about not being racist, sexist, homophobic, et cetera. Maybe traditional marketing people see this as a question of morals and not so much ethics, but to me, if you're worried about the negative social impact of appealing to children or encouraging addiction, why shouldn't you be concerned about other negative social impacts that your marketing efforts might have? I think bringing the human element back to the marketing world is an area where the cannabis industry could really set a good example."
The full proposal is published on THC Media Group's website. THC Media Group was founded in early 2013 and offers website design and development, search engine optimization, online marketing services, as well as a large collection of marijuana-related domain names.