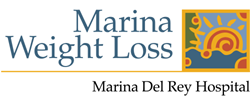 We wanted to be even with the department name part of Marina Del Rey Hospital.
Marina Del Rey, CA (PRWEB) July 31, 2013
The bariatric surgery department of Marina Del Rey Hospital in its continuous efforts to serve the patients in every possible way, decided to re-brand.
The department grew along the years in many ways. The bariatric staff tried hard and succeeded in using the multidisciplinary team approach when treating obese patients. Dr. Jeremy Korman, the medical director of Marina Weight Loss after more than 1000 successful lap bands, gastric sleeves and gastric bypasses started performing combined bariatric surgery called plicated band.
Marina Weight Loss also welcomed a new talented surgeon, Dr. Mona Misra who is a true pioneer of the use of the SPIDER single-incision surgical system. Now Marina Weight loss successfully uses STARR treatment.
Patients benefit from support groups and educational seminars on a regular basis. The educational seminars are held by the two bariatric surgeons, doctors Korman and Misra, while the support groups on various themes by physical therapist Kerry Willard, dietitian Julie Oldenburg and registered nurse and program coordinator Bridgette Agee.
Marina Weight Loss' comprehensive support includes Thursday night meetings with psychologist Marylin Calzadilla and Sattva Yoga with Amrita Korman.
Both patient and hospital staff success lead to this desire to re-brand and change the name from L.A. Bariatrics to Marina Weight Loss.
"We wanted to be even with the department name part of Marina Del Rey Hospital. We feel that the name Marina Weight Loss expresses that we are part of something bigger." – said Dr. Korman.
About Marina Weight Loss
Marina Weight Loss is the bariatric surgery department of Marina Del Rey Hospital serving Los Angeles area. The facility earned the title of Bariatric Surgery Center of Excellence proving effectiveness in treating morbid obesity through minimally invasive bariatric surgery procedures like adjustable gastric banding, gastric bypass, sleeve gastrectomy, banded plication, STARR treatment, ROSE procedure and Band over Bypass. The hospital offers long term comprehensive support to patients who underwent bariatric procedure at Marina Del Rey Hospital.