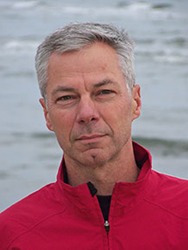 Norwalk, CT (PRWEB) June 19, 2014
Relive a Weston man's inspiring experiences diving with famed ocean explorer/filmmaker Jacques Cousteau in a special presentation on Monday, June 23 at The Maritime Aquarium at Norwalk.
Richard Hyman will share some of the memorable experiences he documented in his book, "Frogmen: The True Story of My Journey with Captain Jacques-Yves Cousteau and the Crew of Calypso."
His talk will begin at 8 p.m. in the Aquarium's IMAX Theater. Tickets are $10 ($8 for Aquarium members).
Cousteau was the inventor of SCUBA and a documentary filmmaker whose popular Emmy-winning television series from 1968-1976 introduced a fascinated America to the undersea world.
In 1973, just out of Weston High School, Hyman had traveled to Los Angeles with his father, who was a business partner of Cousteau's. They asked Hyman to drive a supply truck up into the Canadian wilderness, where he stayed to work with Cree Native Americans who were building a cabin in which a Cousteau team would stay for the winter while filming beavers.
The connection led to Hyman eventually coming aboard Calypso – as one of the few American crew members – for three expeditions, including camping on an uninhabited island off Mexico's Yucatán Peninsula to study spiny lobsters. Subsequent highlights included sailing along the 180-mile Belize Barrier Reef, filming the spawning of thousands of grouper and a visit to Calypso from musician John Denver, who would celebrate Cousteau's work and spirit in song.
Hyman's final Calypso voyage, from Virginia to Venezuela in 1979, included treacherous dives on the USS Monitor shipwreck off North Carolina and finding skeletons inside deep wrecks off Martinique. Hyman also was on board when news broke that one of Cousteau's sons, Philippe, had been killed in a plane crash.
In his Maritime Aquarium talk, Hyman will take the audience behind the scenes, inside the ship and under the sea with the legendary Cousteau team.
Moffly Media is the exclusive magazine sponsor of The Maritime Aquarium's 2013-2014 lecture series.
Reserve your tickets for Richard Hyman in advance online at http://www.maritimeaquarium.org or by calling (203) 852-0700, ext. 2206.