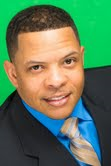 Norwalk, CT (PRWEB) November 13, 2014
The Maritime Aquarium at Norwalk elected a new president, Dr. Brian L. Davis, at a special Board of Trustees meeting Nov. 10.
Dr. Davis joins The Maritime Aquarium from the Georgia Aquarium, where he is currently vice president of education and training and a member of the executive team reporting to the executive director. In that capacity, he has been involved in the operations and strategy of one of the world's largest aquariums.
He will join The Maritime Aquarium on Dec. 28, succeeding Jennifer Herring, who served as the Aquarium's president for 10 years. She previously announced her plan to retire at the end of 2014.
At Georgia Aquarium since 2003, Dr. Davis developed educational programs for students at all academic levels, aquarium guests and employees. Working with local universities, he incorporated training at informal educational institutions as part of teacher preparation. Dr. Davis was the eighth team member to join the Georgia Aquarium and was integral in the Aquarium's design and the development of its guest experience at what was then the world's largest aquarium.
A strong proponent of scientific literacy, he created aquarium programs connecting the importance of science and cultural enrichment to people's daily lives.
Davis earned a doctorate of philosophy in secondary science education (teaching and learning) and a master's of education degree in secondary science education from Georgia State University. He earned his bachelor's of science degree in environmental science from Rutgers University.
In addition to the Georgia Aquarium, Dr. Davis was an educator at the New York Aquarium, program and education marketing coordinator at Zoo Atlanta, and a science teacher and administrator in the Georgia school system.
Dr. Davis said he is passionate about helping people understand what they can do, on a day-to-day basis, to help preserve the world's aquatic ecosystems.
"What can we do to get aquarium visitors and students to experience the aquatic realm?" he said. "When they connect on a personal level, and understand the importance of our oceans to their lives, people will actively help preserve our aquatic biomes. The Maritime Aquarium sits on Long Island Sound, a conduit to the oceans of the world. I don't think there's a better place on the planet to tell this story."
Georgia Aquarium is five-hour drive from the ocean, Dr. Davis said, adding, "Many Atlanta kids have never put their toes in the sand."
One of the current programs he developed for the Georgia Aquarium takes teachers on a five-day journey, starting at the headwaters of a river and following it all the way to the ocean. "It is a life-changing experience for teachers," he said.
Originally from Roselle, N.J., Dr. Davis said he is looking forward to coming back to the Northeast. His love of the ocean was developed in summers at Wildwood and Wildwood Crest beaches with his family. Youngest of four boys, he joked, "I had to fight my way into the ocean, and sometimes fight my way back out." On a more serious note, he said, "My career has been a forum for me to explore the ocean."
Herring, the Aquarium's retiring president, said, "Choosing Dr. Davis highlights one of our aquarium's primary strengths. The Maritime Aquarium's educational programs bring science alive for 125,000 students a year. They connect students with living nature, help close the achievement gap in Connecticut schools, and inspire students to pursue science careers."
Rob Rohn, Maritime Aquarium Board Chairman, said, "Dr. Davis' educational expertise, administrative experience at one of the world's largest aquariums and his passion for our mission will help our aquarium flourish as a resource for preserving Long Island Sound and the oceans beyond."
The selection process for a new president began earlier this year after Herring announced her plans to retire. The global executive-recruiting firm of Korn Ferry was selected to help a special committee of Aquarium board members with the search.
Davis will be the seventh president in the 26-year history of The Maritime Aquarium.
Herring became president in August 2004, making her the Aquarium's longest-serving top administrator. Under her leadership, the Aquarium steered through a significant national economic downturn and spearheaded an $18 million campaign to fund renovation of the entire exhibit experience, three major new exhibits, five changing exhibits and a new boat, the country's only research vessel with hybrid-electric propulsion, due to begin service next month.
She also led the arduous and detailed process earning prestigious accreditation from the Association of Zoos & Aquariums (AZA).
The Maritime Aquarium is a not-for-profit organization whose mission is to educate visitors about – and to create stewards for – Long Island Sound. It accomplishes this by allowing visitors to get close to more than 250 species native to the Sound and its watershed, including sharks, seals, sea turtles, river otters, jellyfish and other animals. One of the top places for family fun in Connecticut, the Aquarium also features hands-on educational programs and displays, public study cruises out onto the Sound, and Connecticut's largest IMAX movie theater, with a screen that's six stories high.