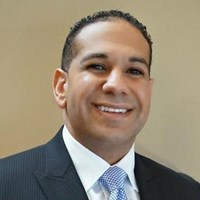 Minneapolis, MN (PRWEB) January 21, 2016
With over a decade of professional experience as a RE/MAX Advantage Plus Realtor in the Twin Cities market, Mark Abdel is pleased and excited to be awarded with the most closed transactions and highest volume for 2015 with RE/Max Advantage Plus for the State of Minnesota.
Due to his extensive knowledge and experience in the Twin Cities real estate market, combined with his background in construction and real estate investing, Mark offers his clients great insight and unique perspective.
Working with RE/MAX Advantage Plus, one of the leading real estate firms in the Twin Cities area, Mark is able to offer local knowledge with global resources. He has been awarded over multiple years as one of the top RE/Max agents in the State of Minnesota.
As a testament to his dedication to his clients and passion to his industry, Mark has received awards and honors multiple years in a row, including top producer, an award he received over 300 other agents in Minnesota. This honor recognizes consistent success and places Mark at the top of his profession. Mark has also been listed in the top 100 RE/Max Realtors list, listed at number 52 in the entire country.
Outside of being an award-winning real estate agent, Mark Abdel is also heavily involved in local philanthropy with charitable causes including St. Mary's Coptic Church in Minneapolis, the Children's Miracle Network, the Word Indeed Ministries, St. Jude Children's Hospital, Childfund, and the Susan G. Komen Foundation. For more information about Realtor Mark Abdel, visit http://mark-abdel.com/ or call (651) 283-8251.