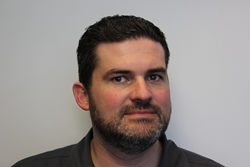 Raleigh, N.C. (PRWEB) May 22, 2014
Ray Price Harley-Davidson and Ray Price Triumph today announced the promotion of Mark Hendrix to general manager. Hendrix has worked with Ray Price in Raleigh for the past five years, previously as sales manager and finance director at one of the Southeast's largest motorcycle dealerships.
"Mark Hendrix has an outstanding track record in customer satisfaction and staff development," said owner Ray Price. "We're excited to have Mark manage all aspects of keeping the Raleigh dealerships and the parts and service departments running smoothly."
Hendrix is a 1996 graduate of the University of North Carolina at Chapel Hill and spent 14 years working for Hendrick Automotive Group. He transitioned from four wheels to two upon joining the motorcycle industry full-time five years ago at a small Triumph and custom shop in Fayetteville, N.C. Previous general manager Dave Hushek has returned to the executive finance manager role at Ray Price.
About Ray Price Harley-Davidson
For more than 30 years, Ray Price Harley-Davidson in Raleigh, N.C. has served as the Southeast's top motorcycle dealership. Staff has 950 years of combined Harley riding experience to provide award-winning customer service and education programs for beginners-to-expert riders. Best known as home to hall-of-fame motorcycle racing legend and Ray Price, the dealership actively supports area nonprofits and is responsible for the state's very first Iron Elite celebration of African-American bike culture. Ray Price also hosts the state's largest downtown motorcycle rally, Capital City Bikefest, which celebrates its 10th anniversary this September.