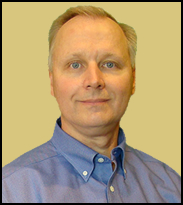 There are 2 products that are of excellent quality and offered at very low prices. My Best Budget Cookware Reviews shows who won.
Roanoke, VA (PRWEB) February 28, 2014
Consumer advocate Mark Jala recently conducted his best budget cookware reviews and found 2 products to award. In his latest price survey, Mr. Jala found that most cookware ranged in price from $7 to $140 per piece. The budget cookware category needs to have a street price of around $10 per piece or less. Mr. Jala is the founder of the cookware site called Your Cookware Helper.
Mr. Jala established 3 criteria for his budget cookware reviews. First, they must be proven to be durable and long lasting. Second, they must be priced around $10 or less per piece. Third, they must have a history of excellent performance as judged by real customers.
"With the economy the way it is, many folks want lower priced cookware that is still of high quality without signs of being cheap. I am happy to report there are 2 product lines I can stand behind. I know these products well as I have been using them for many years already. In fact, one of the awards goes to a product line that many people will be familiar with as their parents probably had an earlier version of the cookware," says Mr. Jala.
The first award for Best Budget Cookware goes to the KitchenAid Aluminum Nonstick 12 piece cookware set. With a colorful enamel on the outside, aluminum core and nonstick interior, it has a street price around $130. The aluminum core allows the cookware to heat evenly and avoid hot spots. Please visit http://www.YourCookwareHelper.com for complete details on the KitchenAid Aluminum Nonstick cookware.
The second award goes to the Farberware Classic 17 piece cookware set. "For really inexpensive and quality stainless steel cookware, one can't go wrong with Farberware Classic. This is cookware your parents probably owned. It's been around for a very long time and the current version with an encased aluminum cap on the bottom and strainer lids is a steal with a street price around $125," Mr. Jala says. Please visit his website for more details on the Farberware Classic stainless steel cookware.
About Consumer Advocate Mark Jala
Mr. Jala founded Your Cookware Helper as a way to help home cooks find the best cookware for their needs. Mr. Jala blogs at http://www.CookTalkLove.com and is writing his first book. Cook, Talk, Love promotes family meal time as the single best opportunity to build happy, loving and passionate family relationships. Mr. Jala is available for interviews and speaking engagements.