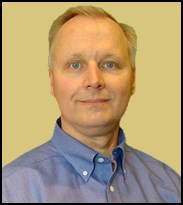 Quality cookware does not have to be expensive. Half of the items on my recommended list are under $100.
Roanoke, VA (PRWEB) November 29, 2013
Consumer advocate Mark Jala knows that cookware makes excellent gifts for Christmas. With Christmas just around the corner shoppers will soon be in a frenzy trying to figure out the best gifts to give. A key to thoughtful gift-giving is to make sure the gifts are practical and will be used. As the founder of the Your Cookware Helper website, Mr. Jala made his list of the 12 Best Cookware Gifts for Christmas which are full of useful and practical gifts covering all price ranges.
Mr. Jala says it is important to know where the user has the most fun cooking, on top of the stove or inside the oven. "We all do both, but watch someone when they are cooking and listen to their stories. Do they get exciting when talking about sautéing something and deglazing the pan, or baking / roasting something in the oven? It's important because where they get the most satisfaction will dictate the best kind of gift they'll enjoy. If someone talks about braising a dish on top of the stove, a brazier or chef pan would be practical for them. If they do a lot of baking, a quality sheet pan, cooling rack and bakers tools would be enjoyed. If they are an accomplished cook, perhaps something to help them present their food would be enjoyed." Mr. Jala says.
"Quality cookware and accessories do not have to be expensive," says Mr. Jala. Six of the best cookware Christmas gift ideas are under $100. "When one can give quality enameled cast iron, nonstick dishwasher healthy skillets or beautiful clay presentation platters as gifts for under $100, it's smart shopping, especially when the items are useful and practical."
The complete list of the 12 best cookware gifts for Christmas, and the reason Mr. Jala chose the items, can be found at the Your Cookware Helper website. The list includes Amazon.com prices dated November 27, 2013.
Some of the gift ideas include:

Pfaltzgraff or Clay Art serving platters - $20 - $50
Lodge colored enamel cast iron 6qt Dutch Ovens - $50 - $80
All-Clad Stainless Steel D5 11" French skillet with domed lid - $150
Emile Henry Flame Top 12" red clay Brazier - $180
Cuisinart MultiClad Pro12-pc stainless steel cookware set - $280
"One of my favorite gifts for Christmas 2013 is a healthy nonstick skillet from Scanpan. Scanpan cooking surfaces are dishwasher safe and don't have the bad PFOA chemicals. The prices range from $60-$150," says Mr. Jala.
One item Mr. Jala says is necessary in every household is a quality stainless steel fry pan. "It's hard to do a good sauté in a nonstick skillet. You can't get the fond on the pan like you do with a stainless steel skillet. Deglazing the hot pan with a cold liquid requires a quality pan so it does not warp. The All-Clad stainless steel D5 skillet is the perfect solution. The brushed stainless steel outside is beautiful. The domed lid adds to its versatility," says Mr. Jala.
Mr. Jala founded Your Cookware Helper as a way to help home cooks find the best cookware and kitchen accessories for them. Mr. Jala blogs at http://www.CookTalkLove.com and is writing his first book. Cook, Talk, Love promotes family meal time as the single best opportunity to build peaceful, loving, and passionate family relationships. Mr. Jala is available for interviews and speaking engagements.