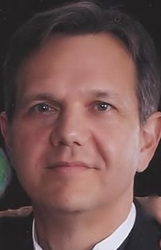 False, as everyone must keep in mind that the concept of estate planning encompasses a large spectrum of issues and planning for a multitude of life events.
Jacksonville, FL (PRWEB) November 13, 2015
No. 1: I am too young to worry about estate planning. "False, as everyone must keep in mind that the concept of estate planning encompasses a large spectrum of issues and planning for a multitude of life events; most obviously what happens in the event of your death, but also planning for what happens when you are incapacitated from an accident, illness or otherwise to the degree you cannot take care of yourself or your own affairs," said Mark. A living will, in addition to other basic estate planning documents, is essential for any adult, no matter how young.
No. 2: I am elderly and I don't own much property, so it is not enough to worry about. In this scenario, Mark suggests asking yourself who will make financial and healthcare decisions on your behalf if you can no longer make those decisions for yourself. No matter how small your estate, there are typically state laws or constitutional provisions that may distribute your property in very different ways than what you might expect. There is no amount of property ownership that is too small such that it does not require at least a minimal amount of estate planning.
No. 3: Going to an estate planning attorney for assistance is too expensive and unnecessary. "The old saying 'being penny-wise and pound-foolish' often comes to mind when I hear this from people," said Mark. "An estate planning attorney is the best way to ensure that your wishes and desires are translated into effective, legally binding documents. At any level of estate planning, there are matters of state law which may make what seems to be a very simple desire much more complex to actually accomplish."
No. 4: I am married and my spouse and I have everything in our joint names and everything will pass to the other. The lack of estate planning, stresses Mark, even for a couple that has had only one marriage and one set of children, can leave children, beneficiaries or caretakers in a terrible situation should something unexpected happen. Trusts, revocable or irrevocable, often play an important part of a good, comprehensive estate plan.
No. 5: If I and the other parent of my child die before our child becomes an adult, I can just write out on a piece of paper who I want to be my child's guardian, or just name my young child as beneficiary on my life insurance. "One of the biggest problems I see in my estate planning practice is the failure of parents to properly plan for the event of their death while leaving behind minor children," said Mark. "Most often for individuals with minor children, there is a need for more complex estate planning, at a minimum using last wills with testamentary trusts or revocable trusts in conjunction with last wills."
About Mark B. MacLean
Mark B. MacLean Attorney At Law in Jacksonville, FL, is a law firm that for 23 years has been providing effective counsel for strategic estate planning, including revocable and irrevocable trusts, last wills, durable powers of attorney and guardianships. The firm also handles probate, business contracts and entity formation, title insurance, residential and commercial closings and real estate matters. For more information, please call 904-399-2829 or (888) 825-0895. The law office is located at 2033 Flesher Ave., Jacksonville, Florida, 32207.
About the NALA™
The NALA offers local business owners new online advertising & small business marketing tools, great business benefits, education and money-saving programs, as well as a charity program. For media inquiries, please call 805.650.6121, ext. 361.