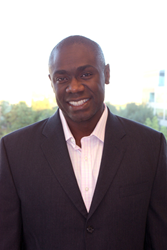 The Power in Youth encourages teenagers to choose a healthy lifestyle in order to live stronger happier lives.
Tucson, AZ (PRWEB) April 27, 2015
Mark Carter is an esteemed physician and proud to announce the commencement of his new organization, The Power In Youth. The Power In Youth is a not-for-profit organization aimed at empowering today's youth to live healthier, stronger, and happier lives. As a child, Dr. Mark Carter always wondered about the world and how things worked. Early in high school he developed an interest in health studies and in learning about how the body worked. Many years later, Dr. Mark Carter is now happy to announce that this the month of April 2015, 'The Power in Youth' will begin its mission in Arizona.
After high school Mark Carter went to community college and focused on chemistry. Mark Carter then transferred to UCLA and graduated in 1997 with a Bachelor of Science degree in Biochemistry. "As I did volunteer work during my collegiate years, I got a first hand look at the results of poor health practices as well disparities in how different demographics did in regards to their health care," says Dr. Mark Carter.
After finishing UCLA medical school in 2001, Dr. Mark Carter moved to Tucson, AZ for his residency and internship at the University of Arizona. In 2004 he officially moved to Phoenix to practice internal medicine.
"After seeing primarily hospitalized patients, I have seen the results of poor decisions regarding diet and exercise. A lot of these poor results could be helped with pumping the right knowledge into the community," stated Dr. Mark Carter.
Dr. Mark Carter saw a need and chose to do something about it. To that end he founded "The Power in Youth" which consists of three 4-week courses that address the health issue in communities, specifically amongst the youth. There is an obvious need for more education in healthy diet practices. People who are participating in "The Power in Youth" are excited about others living healthy lives: doctors, nurses, personal trainers, and fitness fans. The program really aims to empower youth and teach them how to empower others through healthier choices.
About "The Power in Youth"
The Power in Youth encourages adolescents to have a healthier lifestyle in order to have happier lives. Happier people have increased confidence, higher self esteem and tend to be more successful in life. In order to achieve this goal, The Power in Youth has four main objectives: health, empowerment, freedom and performance. They seek to encourage children to make healthy choices for their bodies. They will do so by empowering children with knowledge on how to eat and exercise through their curriculum. Children will know that they have the freedom to make better decisions for their bodies in order to enhance their performance in life.
Mark Carter, MD
The Power in Youth
http://www.ThePowerInYouth.com