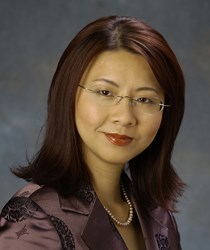 Richmond, VA (PRWEB) November 27, 2013
Markel Food Group announces Cindy Yao has joined the Company as Chief Financial Officer.
Yao received a Masters in Business Administration from the University of Rochester as well as a Masters in Accountancy from Virginia Tech. Yao has over 18 years of experience in the financial management of large global companies including Eastman Kodak, Corning, and Bausch & Lomb, where she most recently served as the Vice President, Corporate Treasurer.
Markel Food Group is an international manufacturing group owned by the Markel Ventures division of Markel Corporation. The group includes AMF Bakery Systems, Richmond, VA; Reading Bakery Systems, Robesonia, PA; Tromp Bakery Equipment, Gorinchem, The Netherlands; and Solbern of Fairfield, NJ.
Cindy Yao will be based in Richmond, Virginia.