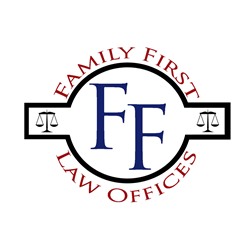 We think that kids are resilient; that they are oblivious to what is happening. On the contrary, they feel many of the same emotions that their parents are feeling" said Mark Eppley
Cincinnati, OH (PRWEB) September 04, 2015
After 10 years in private practice at Family First, Attorney Mark Eppley has joined the firm of Cornetet, Meyer, Rush and Kirzner. With a passion for families, Eppley is best known for his focused approach towards families with children.
Mark Eppley, Attorney at Law, has a passion for children. Not just his own, but the children of families who are going through divorce. "Parents who are divorcing tend to think of the pain they are experiencing, but forget that children also suffer during these emotional times." Mark knows this first hand as his own parents divorced when he was a child.
"We think that kids are resilient; that they are oblivious to what is happening. On the contrary, they feel many of the same emotions that their parents are feeling. They may not verbalize it the same way, but they do process the experience in their own fashion," Eppley said.
He went on to say that divorces when children are involved tend to be complicated. They involve custody issues, child support, visitation, and many other disputes. The kids are often at the center of the case—and his focus is on doing what is best for the children, while keeping the integrity of the "family" alive.
"Just because parents' divorce, the kids need to feel that 'they' were not divorced. Mom or Dad didn't divorce them—just the other parent. It can tend to be a tough concept for children of all ages," Eppley explained.
When he started http://www.familyfirstlawyer.com __title__ Family first web site] 10 years ago, it was with the intention of helping his clients protect their rights. Father's rights, mother's rights, the rights of grandparents and the issues associated with these rights. As his practice progressed, Eppley realized that many times children were becoming the victims of divorce. He now focuses on creating the least painful divorce possible for the children involved.
Eppley offers his clients a list of agencies that offer family counseling; he hosts a radio program allowing people to call in, ask questions and get advice. He works with each client to educate them to what possibilities they need to consider and the options they have regarding the legal process. He strongly encourages them to make the right decision for their whole family.
Mark and his wife are foster parents in the process of adopting two children through the Hamilton County Foster Care program. Their passion for children goes above and beyond the courtroom. While a dedicated divorce and family law attorney who believes in defending his client to the fullest, his heart is for the health of the family involved.
Mark, as a family lawyer and divorce attorney, represents clients who do not have children as well. He is also associated with a very highly sought after and reputable firm, that being Cornetet, Meyer, Rush & Stapleton. For more information on the firm that Mr. Eppley is a partner of, please go to cmrs-law.com.
For more information on Family First Law Practice, visit FamilyFirst.com.
Contact:
Mark Eppley
513-771-2444
meppley(at)cmrklaw(dot)com