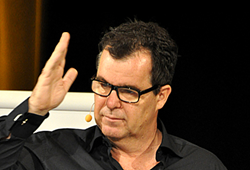 I always tell my students that the real estate market follows a cycle, so they should expect highs and lows right from the beginning.
(PRWEB) May 18, 2014
The Australian Bureau of Statistics revealed that house prices for capital cities rose another 1.7 percent last March, but some real estate market analysts believe that market growth is finally levelling off, the Sydney Morning Herald reported on 13 May 2014.
"I always tell my students that the real estate market follows a cycle, so they should expect highs and lows right from the beginning," according to Rick Otton, the host of the highly-anticipated Ready, Set, BOOM tour.
Rick sates, "No one can really ever tell what will happen to the economy. That's why the best thing to do, if you're planning to buy investment property, is to enter the market with the end in mind. This simply means using creative positive cash flow strategies that will ensure passive income even if the market turns."
Mr. Otton further explained in a recent interview for the second round of his Ready, Set, BOOM tour, that Aussies should not be afraid of an impending property slow down, since there are strategies out there that can help them beat the down cycle when it arrives.
"I've always told the people that I mentor that entering the market creatively is the best tool they have against the fast paced change of house prices. For example, if you buy a property for sale using the traditional process of paying a huge deposit upfront and committing to a new mortgage, you have a greater risk of ending up in negative equity if prices suddenly drop," Mr. Otton discussed.
"However, when you enter the market using flexible terms, such as paying the deposit in increments and assuming the existing financing, you mitigate your risk on overcommitting to an expensive mortgage. Moreover, flexible terms are geared towards cash flow, not capital gains. So as an investor, you are able to profit from your investment property now, through passive income rather than wait for capital gains 10 years from now," he continued to explain.
If you want to learn more about creative real estate strategies you can catch Rick Otton for the second round of his 2014 Ready, Set, BOOM tour. Mr. Otton will be visiting Sydney on 29 May 2014, Thursday, and 31 May 2014, Saturday. Register to reserve your free seat now at readysetboom.com.au.
For over 23 years property millionaire Rick Otton has built an impressive real estate portfolio using innovative strategies that he has developed – strategies in which transactions are made without the need for traditional bank-type loans.
He constantly refines his techniques as he buys and sells properties through his We Buy Houses business which operates in Australia, New Zealand and the UK.
A gifted speaker and educator, Mr Otton conducts regular workshops across Australia, which build on the the concepts he shares in his 2012 book 'How To Buy A House For A Dollar', voted by Money Magazine and Dymocks Book stores as one of the Top 10 Most Popular Finance Titles for 2013.
He regularly records and publishes iTunes podcasts via his channel Creative Real Estate.
His innovative low-risk, high-reward approach to Australian real estate investing has been featured in a variety of television programs and magazines, including Today Tonight, Hot Property and Australian Property Investor.
To register for one of Mr Otton's free upcoming Australian seminars, visit ReadySetBoom.com.au or phone, in Australia, 1300 888 450.