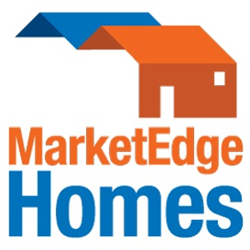 We are serious about helping property owners meet their goals. Whether they want to buy or sell in or around Houston, we are completely dedicated to helping each and every client who comes our way
HOUSTON, TEXAS (PRWEB) September 10, 2015
The real estate experts at MarketEdge Homes are excited to announce the launch of their first-ever YouTube series. The lively team brings humor to tough real estate investment topics in the all-new video series.
MarketEdge Homes is based in Houston, Texas, and specializes in buying and selling homes all over Houston. Since their business started in Southwest Houston, they are especially familiar with the Sugar Land, Richmond, Katy, Pearland, Missouri City, West, Southwest, and South Houston areas. Whether a client needs to sell their home fast, get rid of unwanted properties, or find a new property, the MarketEdge Homes team helps property owners and investors achieve their goals, and the company is quickly becoming known as a reputable name in the real estate market.
"After contacting MarketEdge Homes on behalf of a friend that wanted to sell his house, I must state that this company was the only company who made a fair and legitimate offer on the property," said Gabriel Shafran, who helped a friend work with MarketEdge Homes.
The MarketEdge Homes team is excited to announce the launch of their first YouTube series, a collaboration that they feel shows their commitment to client care. "We are serious about helping property owners meet their goals. Whether they want to buy or sell in or around Houston, we are completely dedicated to helping each and every client who comes our way," said the MarketEdge Homes staff.
MarketEdge Homes offers personalized, hassle-free services for real estate owners who need help, and the company is available 24/7.
The first video in the MarketEdge Homes YouTube series is called "How to Sell Your Home Fast in Houston with Market and Edge", and the staff invites people to come see what the title is all about.
More information can be found at http://marketedgehomes.com/video.