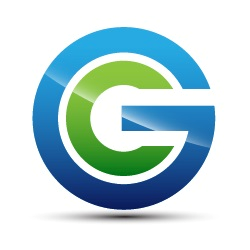 ...it's difficult for businesses to keep up, leverage and implement the strategies they need to be at their best.
Calgary, AB (PRWEB) May 29, 2014
Gratitude Consulting Group, a marketing agency in Calgary, designed and administered a superior marketing campaign that helped produce sales reaching over 5 million dollars in just five hours. A real estate company selling property in Edmonton hired the Gratitude Group to formulate a marketing strategy that would propel their property into astonishing success.
Media consumption is reaching exponential rates because access to digital information has increased steadily over the last few decades. There are increasing options to utilize digital exposure to capitalize on a successful marketing campaign. This is proving the importance that creating a focused and consistent marketing strategy will establish the market value of a company's product or service, and is essential for any company's success. The team at Gratitude Group orchestrated a campaign that leveraged digital content to induce a viral response to lead their client towards their customer engagement goals.
A company can utilize specific digital channels to induce interest, and interest often leads to purchases. The right campaign will help to facilitate long-term relationships with customers, and the value of your product will ripple out into the market with the help of your customers' posts by expressing their experience.
Gratitude Consulting, founded by Sherri Beauchamp, is a successful team assembled to create a dynamic marketing agency in Calgary. The team at Gratitude is dedicated to designing an exceptional marketing strategy for every client using their company's values. Sherri and her team convey to clients that, "it's difficult for businesses to keep up, leverage and implement the strategies they need to be at their best." Hiring Gratitude to create and execute your marketing campaign leaves you the time to continue to focus on your expertise, your product, and continued service to customers.
Gratitude will evaluate a client's product as well as the company mission and vision to build a plan that focuses on integrating a top notch marketing strategy. A company needs a short- and long-term marketing campaign plan to maintain a consistent brand message. With the right jumping off point a company can craft a long term consistent message to gather prospective customers and maintain relationships with current ones.
Finding your niche and being unique with your message is an essential method to beat competitors. Gratitude can help define a company's strengths, as well as weaknesses, which will create the foundation for a successful digital marketing campaign to create customer expansion opportunities.
Marketing strategy is all about the customer; and determining what methods are the most effective to generate sales is how Gratitude will help clients. The Gratitude team can do things like helping to develop a regular email newsletter or a series of marketing and informational videos to focus and highlight the exceptional qualities of your product. Other tools to consider when using digital media content in a marketing campaign come in the form of articles, blog posts, eBooks, webinars, white papers and more. Gratitude can guide your company message by using an incredibly effective digital presence campaign by discerning the media venues that will produce the greatest results when explaining the product to a target audience.
The Gratitude Consulting Group produces quality content that is vital to position your brand to relate to customers by generating traffic. Using a marketing agency will give you the freedom and confidence to build your business because you know you will have a productive marketing strategy. In today's competitive digital advertising environment, Gratitude Consulting will deliver exceptional results for every client by designing a unified approach to delivering a consistent brand experience to every customer.
Related News:

Related Search Phrases:
[Marketing Strategy] [Gratitude Consulting Group] [Marketing Agency] [Breaking News] [Business Consulting] [Small Business Consulting] [Reputation Marketing] [Video Marketing]
Related Hashtags:
#Consulting #GoogleTrending #BreakingNews #Marketing #Business #Reputation #Online #Brand #Gratitude #Happiness #Strategy #Calgary
Gratitude Consulting Inc. is located in Calgary, AB T3K 4Z2 Canada. Sherri Beauchampand and her team can be contacted at GratitudeConsulting.com email:Info(at)GratitudeConsulting(dot)com phone (587) 333-0170