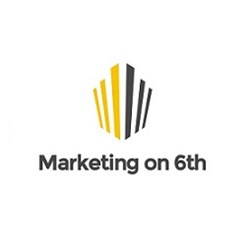 The US cannot innovate its way out of stagnant growth. It must enterprise its way to prosperity
New York City, New York (PRWEB) February 04, 2014
Marketing on 6th, NYC, Inc, an outsourced sales and marketing firm in New York, will be hosting a debate at their New York offices on Wednesday 5th February. Marketing on 6th, NYC, Inc have selected six participants for the debate, whom they trust to be professional and fair by being either startup business owners or self-employed individuals. Managing director Colm Horgan will act as a moderator during the debate.
An entrepreneur is a person who creates a new business based on new ideas or inventions, however, this doesn't necessarily mean that they are innovative. Innovation is a new idea, method or device that is put into action, which will bring value or profit to a business. Innovative ideas are often created by a large organization to disrupt existing market space of create an entirely new market. These ideas tend to then be commercialized by entrepreneurs, making innovation a separate concept to entrepreneurship (innovateonpurpose.blogspot.co.uk).
Marketing on 6th, NYC, Inc's debate will discuss these differences between entrepreneurship and innovation further, as well as question whether entrepreneurship will trump innovation in America's economic recovery.
In reports last year by BeNativeNews, Jim Clifton, a veteran of the Gallup polling group, claimed that America's economy could be saved with "three 'correct' assumptions." Clifton, voiced his disagreement to those who concluded the prosperity of the country's economy was because of "superior innovation." Clifton believes that America's key focus should be towards fostering entrepreneurship as it will trump innovation. He states, "The US cannot innovate its way out of stagnant growth. It must enterprise its way to prosperity" (http://benativenews.com). Like Jim Clifton, Marketing on 6th, NYC, Inc promote entrepreneurship and encourage more for support for small businesses.
Marketing on 6th NYC, Inc is interested to see if entrepreneurs themselves agree with Clifton's views that small business enterprises will be the catalyst for recovering America's economy. Marketing on 6th, NYC Inc's debate will be a fantastic networking opportunity for up to 50 entrepreneurs and innovators in New York's thriving financial district. The New York-based firm hope this debate will bring to light the issues that are holding America's economic recovery.
Sources:
http://benativenews.com/?p=25990
 
http://lukethomas.com/innovation-vs-entrepreneurship-whats-the-difference/