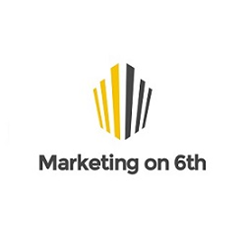 Without a pipeline of young talent, the government risks falling behind in an increasingly digital world.
New York, NY (PRWEB) June 23, 2014
Marketing on 6th is an ambitious Direct Sales force that develops effective ways to promote their clients' products and services. Face-to-face interactions with consumers allow the firm to build quality relationships which in turn generates a loyal customer base for their clients. The firm is eager to expand across the nation and beyond. Having only started last year their office has already grown from a handful of motivated representatives to a dynamic sales and training force. Due to the high demand of skilled sales representatives all over the globe, Marketing on 6th has developed their own Management Training Program. The Program includes both Classroom and In-Field Training and gives an individual the opportunity to learn a new skill set and apply it to the direct sales and marketing industry.
Direct Marketing is in high demand with a widespread use of direct marketing in virtually every industry. In fact it is estimated that direct marketing campaigns were responsible for approximately 25 per cent of all UK sales recorded in 2013. With Direct Marketing maintaining a steady growth the youthful company, Marketing on 6th, is riding high. The firm have reported growth every quarter since opening and are constantly seeking, talented, ambitious and savvy individuals to join their sales force.
Whilst the American economy is well on the way to recovery and the direct marketing industry is reaping the benefits, many other sectors are still struggling to attract their ideal candidates. According to a recent Wall Street Journal article (titled 'U.S. Struggles to Draw Young, Savvy Staff' and published on June 10 2014), the federal workforce needs fresh blood. "The Percentage of its employees under the age of 30 hit an eight-year low of 7% in 2013, government statistics show, compared with about 25% for the private-sector workforce. Back in 1975, more than 20% of the federal workforce was under 30," states the article. It continues on to say, "Without a pipeline of young talent, the government risks falling behind in an increasingly digital world."
Government agencies are still depending too much on prior experience when judging even entry-level candidates. But youthful, start-up, company, Marketing on 6th, show that experience isn't everything, as they have continued to grow every quarter since they first opened and are still in the process of hiring additional talented individuals.