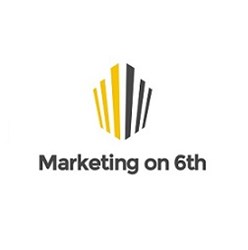 By enlisting local people with local knowledge we are able to offer a higher quality marketing service than if we sent out a team from our New York location
New York City, NY (PRWEB) December 11, 2013
New York-based Marketing on 6th is an ambitious direct sales and marketing firm that delivers high-quality customer acquisitions for their clients. The firm have been actively developing effective face-to-face marketing campaigns to promote their client's products and services to new and existing customers. Face-to-face interactions with consumers allow Marketing on 6th to build quality relationships, which in turn generate a loyal customer base for the firm's clients and help local economies.
About Marketing on 6th: http://www.marketingon6th.com
Despite the fact that Walmart employs a full 1% of the US population, it is a small, locally-owned business that has the most positive impact on communities. Small businesses such as Marketing on 6th contribute to local economies by bringing growth and innovation to the community in which they are established. Marketing on 6th provide excellent opportunities for local people and also attract local talent who implement new solutions for existing ideas.
Marketing on 6th have the ability to deliver nationwide reach for their direct marketing campaigns. This is due to the firm's network at a local level. Marketing on 6th use satellite offices in many of America's largest cities, all of which use local customer knowledge that has built a stronger company culture and improved relationships with customers, which has ultimately made Marketing on 6th more successful.
The quality of the marketing service provided by Marketing on 6th is due to the implementation of their new campaign which utilizes knowledge of local markets. The firm has generated a strong network of contacts "on the ground." This local sales force builds a strong relationship with the local community so that Marketing on 6th is able to better identify local customer needs. This knowledge results in Marketing on 6th knowing what their customers want, so the firm are more able to deliver customers the service that they require. This knowledge will ultimately result in more customers being acquired, more sales being made and more success for the firm.
"By enlisting local people with local knowledge we are able to offer a higher quality marketing service than if we sent out a team from our New York location," says Colm Hogan, MD at Marketing on 6th, NYC, Inc.
Acquiring local customer knowledge is an integral part of Marketing on 6th's new marketing campaign. This local knowledge provides a tailored service for customers and by generating leads within local marketing, Marketing on 6th can positively represent their client's brands while still providing many of the traditional outsourcing benefits such as being cost effective and being specialists in key areas.