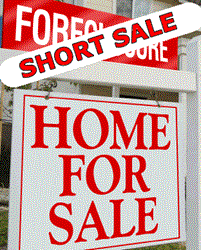 Clearwater, FL (PRWEB) September 07, 2013
Internet marketing to short sale homes is now available to real estate professionals and home owners from ARME Realty.com. With more home owners looking to exit from their properties as a results of their homes being worth much less than what they owe, more real estate professionals are looking to this niche to fill their sales pipelines.
Because of this, a Florida company ARME Realty.com has announced their newest internet short sale marketing programs for real estate professionals that specialize in this super hot real estate niche. They offer an array of programs designed to capitalize on the shift away from the traditional real estate transaction and have been hard at work releasing programs for brokers who want to zero in on specific transaction types, such as the short sale.
Based in Clearwater FL, the company offers email marketing, search engine optimization, website design, video production and distribution, and social network management services. The principals of the firm have a combined 20+ years in the field of search engine optimization and website design and have launched several multi million dollar projects around the world.
While reports exist that show the housing market making a comeback in many towns across the country, most markets are showing a steady increase of "under water" homes coming into the market place prompting real estate companies to shift their resources towards these homes types. These types of transactions typically take much longer to close and this gap in time creates unique needs for these brokers from a media stand point. ARME Realty.com hopes to fill this gap with proven programs at competitive prices.
For more information about the company (727) 459-8841 or visit ARME Realty.com.