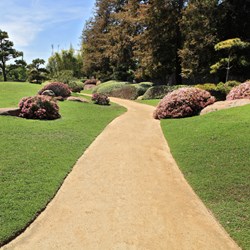 ...marketing automation software for SMBs in the 25 to 500 employee size category...
Minneapolis, MN (PRWEB) August 31, 2013
Minneapolis technology start-up Path.IO has come out of stealth mode and revealed information about their first product offering. The company has used its customer segmentation and eventing technology to create an email marketing, marketing automation and mobile marketing platform for small businesses and individuals. The monthly service will allow clients to create sales paths for prospective customers, and integrate email marketing and social followup reminders.
Clients will be able to use Path.IO to provide email services, or integrate Amazon Simple Email Service, Sendgrind, or their own email provider to provide cost savings. Dan Smith, a Co-Founder of Path.IO explained: "Allowing small businesses or individuals the option of providing their own delivery of email and social messaging can lead to very large cost savings compared to other providers like ExactTarget." He continued: "Focusing on our core competency of customer and event tracking, and allowing plug and play delivery, Path.IO can provide a lower cost option for small businesses with the same world class market automation functionality as enterprise targeted platforms."
While the first showcase product of Path.IO is a SMB marketing automation platform, the core technology is actually a web based segmentation and eventing platform. This platform allows the creation of faceted agents, milestones, and goals that create pathways that can be traversed through recorded interactions. The core technology will also be exposed via a web API to allow creation of additional services such as tracking sales leads, survey respondents, and web and mobile users.
Path.IO will soon be launching their marketing automation platform. People interested in the beta launch of the platform can sign up at Path.IO for advanced notifications of public availability.