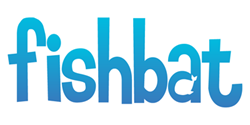 Bohemia, NY (PRWEB) August 14, 2013
On August 14, fishbat, a leader in online marketing companies, comments on an article published on August 7th by Mashable, which discusses a study on the social media use of Fortune 500 CEOs.
The article, titled "70% of Fortune 500 CEOs Aren't Using Social Media," analyzes results from a new study by Domo and CEO.com. The study shows that nearly "70 percent of CEOs of Fortune 500 companies do not have any presence on any social media channels, such as Twitter, Facebook, LinkedIn, or Google. " Most of the CEOs who engage in social media do so on LinkedIn, while others use Twitter, the article says.
The article also says that the number of CEOs using Twitter has grown since last year. There are now 28 Fortune 500 CEOs are on Twitter, which is up from 18 in 2012.
However, out of the entire group, only 3.8 percent have tweeted within the past 100 days. The article notes that CEO Warren Buffett joined Twitter last year and has acquired over half a million followers, yet he only made one tweet. Out of those half a million followers, 22 percent are fake accounts, according to the article.
Justin Maas, vice president of client relations at fishbat, one of the nation's leading online marketing companies, says this trend could be due to age. "Roughly 75 percent of Fortune 500 CEOs are over 45 years old," he says. "While the older demographic is slowly becoming more tech-savvy, they are still lacking in the social networking department. They had to rely on traditional marketing techniques when they first started their business, so many of them aren't well versed in digital media."
Maas also says the fact that many CEOs do not use social media are actually doing themselves a disservice. "While CEOs are busy running companies, they should also be engaged personally in their industry," he says. "Social media is a growing form of opinion and interaction in all industries. It gives CEOs the opportunity to talk to regular consumers and keep up with the public."
fishbat, Inc. is an award-winning, full-service digital marketing and social media agency. We're branding experts dedicated to making your business a part of conversations that are already happening. Through social media management, search engine optimization (SEO), web design, and cutting-edge public relations strategies, we can raise awareness of your brand, strengthen your corporate image, and place your business in front of your ideal audience.
#####