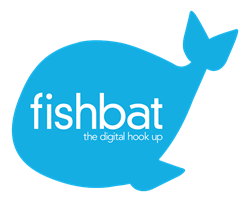 Bohemia, NY (PRWEB) March 15, 2014
fishbat, a leader in online marketing companies, discusses three tips for businesses to increase the amount of contacts in mailing lists.
According to a March 11th article posted on Examiner titled "Quick tips to grow your mailing list," creating a mailing list should be an ongoing practice and should not be ignored.
Justin Maas, vice president of client relations at fishbat, a leader in online marketing companies, says email newsletters are a huge part of digital marketing and generating leads. "Mailing lists help get your message to your target market," he says. "Email marketing is essential to any business, big or small. However, creating lists are sometimes the hardest part."
Maas discusses a few tips to increase the amount of contacts in mailing lists organically:
1. Include pitch to sign up for mailing on digital assets. Maas explains, "While you don't want to overwhelm fans, clients or consumers, it's important that you advertise your newsletter," he says. "Make sure you include directions to sign up for an email list on all your websites and even graphic assets. Let people know why it's important and how your emails can benefit them."
2. Include links to sign up in social media posts. "Consumers following a business on social media are already interested in the company, so there is a high chance they would sign up for a mailing list, especially if the benefits of doing so are worthwhile," he says.
3. Make it easy to sign up. "Although businesses might try to use this as a way to conduct market research, consumers do not want to feel like they are filling out a form to sign up," Maas says. "Keep it simple. Just ask for a name and email. When consumers have to fill out a multitude of fields, they become disinterested."
fishbat is a full-service digital marketing firm and social media agency dedicated to connecting all types of businesses with their target audiences in the most effective and efficient way. Through innovative strategies in social media management, search engine optimization (SEO), branding, web design, reputation management and public relations, fishbat promotes a consistent and professional online voice for all of its clients.
#####