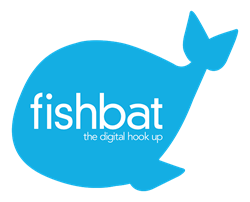 Bohemia, NY (PRWEB) March 28, 2014
fishbat, an award winning online marketing firm, discusses five ways women use social media differently than men.
Following a March 25th article posted on Business 2 Community titled "5 Ways Women Drive Social Media," recent studies have shown that women are responsible for about 80 percent of household items.
Justin Maas, vice president of client relations at fishbat, an award winning online marketing firm, says, "Women make up the larger portion of social media users. Brands need to recognize this, and create their strategy accordingly. Women are not only more likely to follow a brand's social media page, but they are also more likely to make a purchase after browsing social media pages."
Maas discusses five ways women drive social media:
1. Women use social media more than men. "About 78 percent of women are active on social media, compared 69 percent of men," says Maas.
2. Women spend more time on social media. "A recent study shows more women admit to using social media more than once a day. Men typically do not," explains Maas.
3. Women tend to engage with brands on social media more than their counterparts. "Women will follow a brand and engage in posts more often than men. Having an engaging following is crucial for a brand, so attracting women to do so can be extremely beneficial," Maas says.
4. Women use social media on their mobile device more often than men. "With mobile use rising exponentially, and PC declining, it is extremely important to have a mobile presence. Women are using mobile devices to access social media more than men. Brands need to be aware of this trend and modify websites to fit mobile formats," Maas concludes. "If brands continue to neglect the majority of its users, they might end up losing money and business in the long run."
fishbat is a full-service digital marketing firm and social media agency dedicated to connecting all types of businesses with their target audiences in the most effective and efficient way. Through innovative strategies in social media management, search engine optimization (SEO), branding, web design, reputation management and public relations, fishbat promotes a consistent and professional online voice for all of its clients.
###