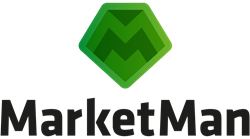 NEW YORK (PRWEB) August 12, 2021
Today, MarketMan, a leading inventory management platform powering the restaurant and hospitality industry, announced a strategic partnership with Heartland Payment Systems, Inc., the global payments and technology leader, to help restaurants of all sizes run their back-of-house operations more efficiently and reduce their cost of goods. This partnership includes a joint technology integration that enables all current and future Heartland Restaurant POS customers to seamlessly add powerful inventory management and supplier ordering capabilities through MarketMan. The new integration is available to all Heartland Restaurant POS and MarketMan users starting today.
MarketMan syncs menu items and sales data from Heartland Restaurant POS in real-time via API. Each menu item in the Heartland Restaurant POS system is mapped to MarketMan, so ingredient-by-ingredient recipes get calculated for food costing. Each time a sale is made by the POS, MarketMan then automatically depletes inventory levels to trigger low stock alerts and reorder reminders. This automation enables Heartland customers to easily use the full capabilities of MarketMan's market-leading inventory management capabilities.
"A strategic partner like MarketMan helps us better serve our customers by continuing our tradition of providing the best tools to help restaurant owners run all aspects of their businesses," said Jerry Wittenauer, Sales Director of Allen Business Machines, a Heartland Restaurant POS dealer. "Integrating with MarketMan will be a huge boost to our customers, especially at a time where technology plays a crucial role for a restaurant's success - more than ever before."
Pure Raw Juice, a leading juice brand in Baltimore with five locations, uses Heartland Restaurant POS integrated with MarketMan to automate inventory and streamline their ordering and purchasing processes.
"We've been a long-time Heartland customer and we're extremely pleased with how easy it was to integrate MarketMan. The integration has helped us streamline our front of house with our back of house," Richard Manson, President of Pure Raw Juice said. "We've saved by minimizing waste and automating some of the costliest processes of running a restaurant. Best of all, we now have reliable data that gives us accurate insight into how our business is performing."
MarketMan currently services over 8,000 customers in over 40 countries to manage inventory, streamline supplier ordering, automate invoice processing, ultimately helping restaurants get food costs under control.
Noam Wolf, Co-Founder and CEO of MarketMan, said "Our partnership with Heartland is a milestone in our mission to expand our integration offerings so every restaurant around the world can get access to lowering their food costs using our leading inventory technology."
About MarketMan:
MarketMan is an inventory management platform that helps restaurants keep costs under control and efficiently manage inventory by automating back-of-house operations. MarketMan's cloud-based inventory management and purchasing solution simplifies all back-of-house operations, streamlining everything from inventory to budgeting, reporting, and supplier management. Founded in Tel Aviv, Israel in 2013, MarketMan now has offices in London, the San Francisco Bay Area, and maintains its global headquarters in New York City. For more information or to inquire about partnering with the platform, please visit https://marketman.com.