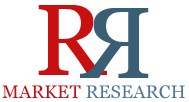 Dallas, Texas (PRWEB) July 12, 2014
While all metal-based Transparent Conductors used to be lumped together in one category, the Transparent Conductors industry now distinguishes between metal meshes, in which the metal is patterned in a regular grid, and nanowire structures, in which much smaller metal structures form a random network.
The report "Markets for Metal Meshes as Transparent Conductors-2014" covers only metal meshes, are they made from silver, copper, or other metals. Report look at the overall Transparent Conductors market to analyze how metal meshes fit into the market but do not report on other Transparent Conductors materials in detail. Our separate Transparent Conductors report covers the wide range of materials being used as TCs.
Order a purchase copy of this report @ http://www.rnrmarketresearch.com/contacts/purchase?rname=194025.
This report expands greatly upon the relatively small section on metal meshes in last transparent conductors report. We especially look at the growing number of companies manufacturing metal meshes and evaluate their strategies, offerings, capabilities, and readiness for volume production. There are at least 15 companies with products worth considering, a major change from just a short time ago.
This Report cover opportunities in several sectors where metal meshes are especially promising. The first of these is in touch panels, where applications include a range of display sizes, from phones and tablets to laptop computers. This is the most important market for meshes in the next few years.
Over the eight-year forecast period, several other applications are likely to increase in importance. Metal meshes are very good for large panels, because they can spread the voltage across the entire panel. Fine pitch metal meshes are compelling for OLED lighting panels, although the commercial success of these panels is in no way guaranteed. There are definitely opportunities in OLED TVs, and solar panels, especially thin film and organic PV.
Complete Report Available @ http://www.rnrmarketresearch.com/markets-for-metal-meshes-as-transparent-conductors-2014-market-report.html.
This report is international in scope. The forecasts herein are worldwide forecasts and have not been geographically selective in the firms that have covered in this report or interviewed in order to collect information. Where there are markets and opportunities that are oriented in one way or another to one particular region. For example, many of the important OEMs for TCs are in the display industry, which is strongly focused in Asia, while thin-film PV makers tend to be in the U.S. and Europe.
Table of Contents
Chapter One: Introduction
1.1 Background to this Report
1.2 Objectives and Scope of this Report
1.3 Methodology of this Report
1.4 Plan of this Report
Chapter Two: Metal Mesh Transparent Conductors Technologies and Capabilities
2.1 How Does Metal Mesh Fit into the Transparent Conductor Market?
2.1.1 Growing Interest in Meshes
2.2 Comparison with Other Transparent Conductors
2.3 Key Advantages of Metal Meshes
2.4 Limitations of Metal Meshes
2.5 Silver or Copper?
2.6 The Future of Metal Meshes: Recent Developments
2.7 Key Points from This Chapter
Chapter Three: Applications and Markets for Metal Mesh Transparent Conductors
3.1 Touch: The Killer App
3.1.1 Transparent Conductor Makers May be Overestimating the Potential in the Touch Segment
3.1.2 Capacitive Touch Screens - Opportunities for Metal Mesh
3.1.3 Resistive Touch Screens - Opportunities for Metal Mesh
3.1.4 The Path Forward
3.2 Large Displays and OLED Lighting
3.2.1 Moving Toward Larger Panels
3.2.2 OLED Lighting
3.3.3 Why Metal Meshes?
3.3 Solar Panels
3.3.1 Thin Film PV - Opportunities for Metal Mesh
3.3.2 Organic and DSC PV - Opportunities for Metal Mesh
3.4 Combining Metal Meshes with ITO
3.5 Other Applications
3.5.1 EMI Shielding
3.5.2 Transparent Heating Films
3.6 Key Points from this Chapter
Chapter Four: Firms to Watch
4.1 3M (U.S.)
4.2 Atmel (U.S.)
4.3 Dai Nippon Printing (Japan)
4.4 Epigem (U.K.)
4.5 Fujifilm (Japan)
4.6 Gunze (Japan)
4.7 Hitachi Chemical (Japan)
4.8 JTOUCH Corporation (Taiwan)
4.9 Mirae Nanotech (Korea)
4.10 O-film Tech Co. (China)
4.11 PolyIC (Germany)
4.12 Rolith (U.S.)
4.13 Toppan (Japan)
4.14 UniPixel (U.S.)
4.15 Visual Planet (U.K.)
4.16 Young Fast (Taiwan)
4.17 Zytronic (U.S.)
4.18 Key Points from this Chapter
Chapter Five: Seven-Year Forecasts for Metal Meshes as Transparent Conductors
5.1 Forecasting Methodology
5.1.1 Assumptions About Materials Utilization, Wastage and Yields
5.1.2 Cost Assumptions
5.1.3 General Economic Assumptions
5.1.4 Sources of Data
5.2 Forecasts for Overall Transparent Conductor Market by Material Type and Application
5.3 Forecasts for Metal Meshes by Application
5.4 Key Points from this Chapter
Explore more reports on Metals industry at http://www.rnrmarketresearch.com/reports/materials-chemicals/metals.
About Us:
RnRMarketResearch.com is an online database of market research reports offer in-depth analysis of over 5000 market segments. The library has syndicated reports by leading market research publishers across the globe and also offer customized market research reports for multiple industries.