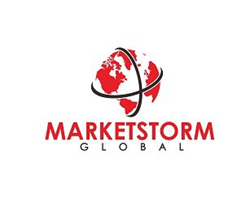 Miami, Florida (PRWEB) July 13, 2016
On Saturday 9th July, MarketStorm Global attended an annual black tie event hosted for sales and marketing businesses across the US. The exclusive event is designed to recognize and reward the achievements of top performers within the industry. The event saw a number of guest speakers share their motivation with the attendees as well as numerous entertainment acts and several major awards handed out to successful business leaders.
About Marketstorm Global: http://www.marketstormglobal.com/about-us/
The event took place at 583 Park Avenue. The venue, ideally located in New York City, boasts a number of event spaces including the luxury ballroom space which can host up to 600 guests. This was perfect for the travelling attendees such as, MarketStorm Global who attended the sales and marketing awards ceremony.
Gavin Walsh, CEO of MarketStorm Global has achieved many things with his business over the past 12 months and was rewarded by being named 'Business Owner of the Year' at the sales and marketing awards on Saturday. However, Mr. Walsh's success did not stop there as he also picked up awards in a further 3 categories and was announced as having become a part of the 'million dollar club'. This is a truly fantastic achievement for Gavin Walsh and his firm, MarketStorm Global as their business goes from strength to strength and is recognized by many as one of the top performing sales and marketing firms across the whole of the US.
MarketStorm Global believe that these annual celebrations are extremely important as they give business owners and leaders a good opportunity to network with like-minded business professionals from the industry as well as hear inspirational stories of how the top achievers got to where they are now. "This is an extremely motivational event for everyone, whether they have just started in the business or whether they have been a business owner for several years," outlined a spokesperson for MarketStorm Global.
MarketStorm Global is an outsourced sales and marketing firm based in Miami. The firm work on behalf of their clients' brands to deliver personalized marketing campaigns directly to consumers. This one-to-one connection helps to establish long-lasting business relationships between brand and consumer. In turn, this often leads to increased customer acquisition, brand awareness and brand loyalty for their clients.
MarketStorm Global say that this year's sales and marketing awards was the best yet and that the huge awards collected by their CEO has inspired them to work even harder over the next 12 months to win even more awards and become even bigger names in the sales and marketing industry.