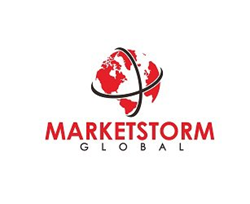 In most cases our clients provide product training to ensure we understand their brands and products.
(PRWEB) March 19, 2014
MarketStorm Global is a marketing solution for businesses who are less experienced in this area. Companies who outsource their marketing to MarketStorm Global are guaranteed immediate results, a high return on investment and a highly experienced team of marketers to execute marketing campaigns on their behalf. MarketStorm Global is outraged at the current rise in negative reviews that claim hiring a marketing agency is not good for business.
Managing director, Gavin Walsh at MarketStorm Global is shocked that businesses do not see the value of hiring a marketing agency. He finds it hard to believe that in-experienced businesses would rather attempt to devise a marketing strategy themselves, than outsource it to a business who are much more experienced. If money is a major factor to why businesses attempt to keep marketing internal, then MarketStorm Global reminds them, that outsourcing doesn't need to be expensive.
MarketStorm Global understands that businesses are strapped for cash in today's economic climate. To accommodate all marketing budgets, MarketStorm Global offer personalised marketing campaigns, which they adapt to suit the needs and finances of their clients individually. The firm provide their services on a pay-on-results only basis. This means that MarketStorm Global's clients are always guaranteed results.
Although some negative reviews have claimed that marketing agencies are not as connected to a brands' core values, compared to internal marketing teams. For example, an article titled 'The Limits to Outsourcing: Beware of the Consequences for Market Success!' was published on The World Financial Review on 15th January 2014 by four university professors; Massaki Kotabe, Michael J. Mol, Janet Y. Murray and Ronaldo Parente. Together they believe that outsourcing can diminish the firm's market performance as outside marketers are disconnected from their brands. However, MarketStorm Global emphasize the return on investment their company offers their clients is much higher than using an internal marketing team.
"Companies can very easily scale the size of the marketing campaigns we carry out; and in most cases our clients provide product training to ensure we understand their brands and products. We then represent those clients at events or via B2B marketing and actually guarantee results. This is something our clients love about our outsourced marketing services," says Gavin Walsh, at MarketStorm Global.
MarketStorm Global suggest that it's all about doing the right research when selecting a marketing agency. Gavin Walsh claims that the majority of negative reviews are caused from businesses not finding a marketing agency that best fits their needs. MarketStorm Global highlight that businesses looking for a marketing agency need to find a firm who have extensive experience in their industry and with organisations of the same size and an excellent track record all for a competitive cost (smarta.com).
MarketStorm Global is Leeds' premier outsourced marketing agency within the direct sales and marketing industry. By creating engaging and compelling face-to-face marketing campaigns MarketStorm Global generate a higher return on investment than any outsourcing solution in their market. Businesses choose to outsource to MarketStorm Global for their deep customer insights and excellent campaign management. The firm will continue to defend the need for marketing agencies, despite negative reviews, and encourage businesses to fully research into a marketing agency before outsourcing.