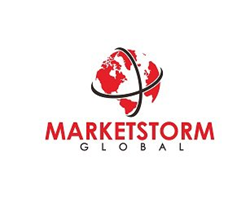 We are always looking for new talent to join our firm as we believe we offer a strong company culture
(PRWEB) July 26, 2016
As specialists in direct marketing, MarketStorm Global is familiar with increasing market reach for their clients. The firm conducts regular road trips which allows them to test markets across the entire U.S. and push results for their clients' brands. This allows MarketStorm Global to discover the best locations for making valuable, high quality connections with consumers. MarketStorm Global must therefore keep up with the high demand from their clients and regularly focus on their own growth to accommodate this. This has led to the firm recruiting some of the top talent in the country to join their sales force and head their own campaigns to keep on top of this demand.
About MarketStorm Global: http://www.marketstormglobal.com/about-us/
MarketStorm Global have recently announced that this new wave of talent has allowed the firm to expand into multiple new locations, including opening another two offices in the Miami area, as well as one new office in Chicago, which will be led by Rizi Khan. The sales and marketing specialists have outlined how exciting this is for the firm and how they have spent a lot of time preparing for these expansions, testing markets and establishing solid foundations in order to deliver fantastic results for their clients. MarketStorm Global also highlight how this is a fantastic opportunity for talented individuals within these areas who wish to pursue a career in the sales and marketing industry.
"We are always looking for new talent to join our firm as we believe we offer a strong company culture to nurture and develop these individuals into hugely successful business professionals," states business owner and CEO of the firm, Gavin Walsh.
MarketStorm Global offer a unique business development opportunity which helps confident and motivated individuals, who aspire to develop their sales and marketing career which could potentially lead to business ownership, to develop the necessary skills. The firm offers educational workshops that are vital for establishing goals as well as working on numerous skill-sets.
The firm highlights how they also offer a hands-on experience for individuals wishing to evolve these skill-sets. "We offer development opportunities in sales, leadership, marketing, finance, public speaking, management and much more," outlined a spokesperson for MarketStorm Global. MarketStorm Global have stated how following the expansion plans for these three new locations which are currently underway, they will also be looking to expand further across the U.S. in the near future.
"We are very excited to get these expansions underway and we also have plans for further locations which will help us to expand our clients' market reach much further," stated CEO Gavin Walsh.
The firm currently has over 10 offices located across the U.S. with their main headquarters based in Miami. The firm also has locations based in the UK and Poland.
"MarketStorm Global is an ever-growing brand with unlimited potential and we hope to continue expanding with the help of our hugely talented individuals," reveals Gavin Walsh.
MarketStorm Global recently hosted an exciting meeting where they called together a number of business leaders from across the country to celebrate Rizi Khan's recent success. The firm were particularly impressed with the young leader's attitude and determination for success and therefore provided him with the opportunity to go on and lead his own team towards the same success.
"Mr. Khan is a hard worker, a good leader and always has a positive attitude. I'm sure he will continue this effort and apply all he has learned to this new opportunity," outlined Gavin Walsh.