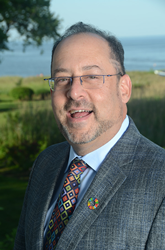 WASHINGTON (PRWEB) February 21, 2019
Election Day 2020 represents a pivotal point in the United States and the world. As an award-winning advocate for global justice and human rights, Dr. Paul Zeitz, author of "Waging Justice," is launching efforts to "Build A Movement 2020," which aims to mobilize urgent and bold action to achieve climate smart sustainable development, restoration of a healthy climate; gender equality; revitalized democracy; end of AIDS; and the end child sexual abuse and incest.
Dr. Zeitz stated, "The U.S. election in only 621 days, perhaps more than any other in living memory, will present a chance to transform the dangerous collapsing trajectory of our political systems, our environment and our society. Everything is up for grabs"
"Build A Movement 2020" calls for the passage of comprehensive legislation at the federal, state, and local levels to rapidly accelerate climate restoration and the rapid transition to 100% clean and renewable energy to ensure our planet is habitable for future generations and to create jobs, end poverty, upgrade infrastructure, and generate economic opportunity. Bold action is required to implement the sustainable development goals (SDGs) and the Paris Climate Accord — the world's ambitious agendas for achieving social, economic, environmental, gender, and racial justice by 2030.
"Build A Movement 2020" will support efforts to end child sexual abuse by breaking the silence and create safe spaces for survivors to reveal and heal their hidden trauma. Moreover, the movement calls for achieving gender equality, universal healthcare, and the end of AIDS.
Finally, "Build A Movement 2020" calls for the restoration of democracy by implementing reforms of the political system to ensure fairness, freedom, and justice for all. This includes addressing low voter turnout, gerrymandering, and campaign finance rules.
Dr. Zeitz stated, "Yes, I believe that we can do it all, if — and only if — a massive movement of the American people ensure the next President and Congress are people who share our urgency, our values and they will take bold action for justice. We can heal and repair our communities and our polarized and paralyzed government. Let's build this movement together and demand bold, revolutionary, and transformative action."
Dr. Zeitz will be speaking on Sunday, February 24 from 1 to 3 pm Eastern at Unity of Fairfax in Oakton, VA. The event will be livestreamed and can be viewed at http://www.unityoffairfax.org.
About Dr. Paul Zeitz
Dr. Paul Zeitz is a physician, an epidemiologist, and a tenacious, energetic, award-winning advocate for global justice and human rights. In 2018, Balboa Press published his debut memoir: "Waging Justice: A Doctor's Journey to Speak Truth and Be Bold." He has dedicated his career to catalyzing large-scale global impact and serves as the U.S.A. Focal Point for Action for Sustainable Development, a global social movement. Dr. Zeitz has fought for human rights, equal opportunity and justice for all from both inside the United Nations and the American Government where he worked for the Obama and the Trump Administrations from 2014-2017 as the Director of the Data Revolution for Sustainable Development at the U.S. Department of State as well as being an outside activist holding the government accountable. He received his Doctor of Osteopathic Medicine from the Philadelphia College of Osteopathic Medicine and Master of Public Health and Preventive Medicine Residency at Johns Hopkins University Bloomberg School of Public Health. To learn more, please visit http://www.drpaulzeitz.org.