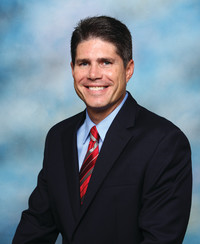 We are excited to be opening our second location in Riverview, especially at a time when the area is bustling with new businesses and communities
Riverview, FL (PRWEB) January 10, 2015
Mark J Rossmiller State Farm Insurance grand opening event is celebrating Rossmiller's second agency in the area. Mark Rossmiller was selected by State Farm to open a new agency in the Riverview area. The concept of a State Farm agent operating more than one agency is relatively new and being tested in several parts of the country. The second agency is the first of its kind in the area. His Apollo Beach office currently serves the areas of Apollo Beach, Gibsonton, Ruskin, Sun City Center, Riverview and Wimauma. The second agency will continue to serve the area and provide a more convenient location for many of those in the Riverview/ Wimauma area.
'We are excited to be opening our second location in Riverview, especially at a time when the area is bustling with new businesses and communities," said Mark Rossmiller. Riverview boasts openings of St. Joseph's Hospital in the spring, new medical offices, master planned communities, restaurants and multiple businesses, which include a new Walmart across the street from Rossmiller's location.
Mark Rossmiller has been with State Farm since 1988 and an agent since 2001. His new office is located at 10611 Big Bend Road, Suite 302 in Riverview, FL. This is in addition to his Apollo Beach office located at 212 Apollo Beach Blvd, Apollo Beach FL. For an insurance quote or for more information, please visit http://www.markrossmiller2.com or call 813- 677-3300.
About Mark J Rossmiller State Farm Insurance
Mark J Rossmiller State Farm offers a variety of insurance and financial service products that include auto, life, annuity, health, bank, loans and retirement. He serves the entire South Shore area. He has a team of 11 employees with over 100 years of combined insurance experience.
About NALA™
The NALA is a full-service marketing agency providing custom personalized service for small and medium businesses throughout the United States.
PR Contact: Tiffani Tendell
ttendell(at)thenala(dot)com
805.650.6121, ext. 361