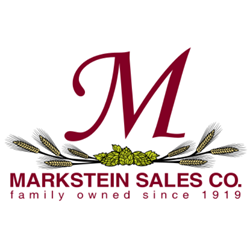 We are again calling on our fellow distributors, and all companies, to join us in bringing awareness and support on the local and national level. Our efforts are making a statistical difference, and more importantly, a difference in children's lives right now.
ANITOCH, Calif. (PRWEB) January 18, 2022
Markstein Sales Company, the largest woman-owned and operated wholesale beverage distributor in Northern California, announced today that it is further expanding its ongoing efforts to help fight human trafficking throughout the country. Markstein has been a long-time supporter and sponsor of the New Day for Children organization that provides funding to help American children who have been recovered from sex trafficking, and in 2021 joined a national campaign with the National Beer Wholesalers Association (NBWA) to help identify and report suspicious trafficking activity often unseen by the typical public. These efforts will expand in 2022, with signage displayed on all 75 Markstein vehicles and training for existing and new team members, and will also include Markstein drivers providing posters with the human trafficking phone and text hotline for customers to display in bathrooms, windows and other visible locations. In addition, Markstein will be releasing a series of videos featuring a rescued survivor of human trafficking and a new corporate video and infographics highlighting the magnitude of the problem, the real lives it impacts and what companies can do to help.
January is International Slavery and Human Trafficking Prevention month and according to the National Center for Missing and Exploited Children (NCEMC), they received more than 17,000 reports of possible child sex trafficking in 2020. These reports came from all 50 states, Washington D.C. and Puerto Rico and included incidents occurring in every type of community: suburban, rural, urban, and tribal lands. Human trafficking disproportionately targets vulnerable populations such as children with the National Human Trafficking Hotline saying as many as 1 in 4 victims of modern slavery is a child and the average age of a girl in the U.S. being sexually exploited is 13.
"The statistics around human trafficking are shocking, not only in our home state of California, but also nationwide," said Laura Markstein, President of Markstein Sales Company. "However, as we have learned first-hand, these children are more than just statistics. They are real people that we've had the privilege to meet and hear their stories of how they have persevered and gone on to have fulfilling lives that include high school, college, careers, and families. At Markstein, we are fighting for every one of these children to have the same opportunity as "Gabbi" from our video series– and we are committed to this cause for the long-term. We are again calling on our fellow distributors, and all companies, to join us in bringing awareness and support on the local and national level. Our efforts are making a statistical difference, and more importantly, a difference in children's lives right now. "
In 2020, according to the National Human Trafficking Hotline, 26.3% of hotline callers were victims of trafficking and 24.6% of callers were community members. This highlights the important role distributors, companies, and individuals can play in spreading awareness.
"The child sex trafficking industry in the U.S. is one of the fastest growing criminal industries in our country, and one that employs sophisticated business practices and is highly lucrative. In fighting human trafficking, a large part of the battle is making people aware so that they can recognize suspicious activity and take action to report it before it's too late," said Sharon Wood, Executive Director at New Day for Children. "Whether it's a sign on a truck or at a convenience store, or an extra set of eyes walking into a restaurant or bar, the efforts by companies such as Markstein are invaluable to help save lives."
Call to Action

If you are a beer distributor, join the campaign being spearheaded by the NBWA to build awareness and provide training to educate employees on recognizing and reporting the warning signs of human trafficking. It is simple, short, and empowering for all of your team members.
If you are any other type of company that has vehicles, products or buildings that are constantly in the public eye, leverage your visibility to do your own campaign and encourage others in your industry to follow suit.
Support and sponsor New Day for Children. This nationally recognized charity provides support and assistance to American children, ages 10-18, who have been recovered from the despair of sex trafficking. Your financial support can provide safe housing, school, medical, mental health care, equine therapy, and much more.
Take off the blinders. If you think this is not happening in your community, you are wrong. As noted above, the Human Trafficking Hotline as recorded sex trafficking in every U.S. state. Every county, city, and town needs to help combat this nationwide crisis. This Markstein video, as well as this dedicated page on the Markstein website, outlines the problem and the ways companies and individuals can make a difference.
"With beer distributors in the U.S. visiting more than 600,000 retail establishments across the country, all of our member companies can play a vital role in identifying and reporting suspicious activity often unseen by the typical public," said Craig Purser, NBWA President and CEO. "As we enter 2022, we are committed to continuing our nationwide campaign to end human trafficking and we are inspired and motivated by seeing the difference companies such as Markstein can make in this fight."
About
Markstein Sales Company is a fourth-generation, woman-owned and operated wholesale beverage distributor based in Antioch, Calif. Founded in 1919 with just a horse, a wagon and six cases of beer, Markstein is now in its 102nd year and distributing over four million cases annually to 2000 retailers in the Bay Area. The company's portfolio is composed of multiple world-class beers including the Anheuser-Busch InBev and Constellation Brands family of beers, several high-quality craft beers and many others, as well as non-alcoholic beverages. Markstein is known for outstanding customer service, dedication to their employees and commitment to the community and was voted a 2021 Bay Area Top Workplace. The company continues to rank as best in class by retailers and is one of the top ten largest Woman Owned Businesses in the Bay Area. More information can be found at https://www.marksteinsalescompany.com.