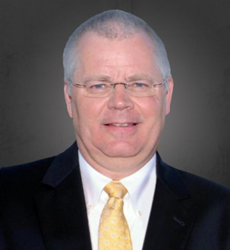 His 30+ years' experience and deep knowledge of our industry amplifies the credibility of our company and brands.
Riverside, Missouri (PRWEB) October 26, 2015
Marlen International, Inc. ["Marlen"] announces the appointment of Jan Erik Kuhlmann to the position of senior vice president of global sales and marketing where he will be responsible for developing and directing all sales, marketing and business development activities to further position Marlen for growth in the food processing equipment space.
Marlen's president, Bob Campbell, stated, "Personally, I'm delighted to welcome Jan to the Marlen team. His 30+ years' experience and deep knowledge of our industry amplifies the credibility of our company and brands. He brings an engaging and collaborative leadership style that is highly respected by many throughout the food processing industry, and we look forward to the utilization of his expertise to drive a number of key strategic initiatives."
Duravant's CEO, Mike Kachmer, added, "I'm thrilled to welcome Jan to the Duravant family. He has established himself as a dynamic leader in the food processing equipment space, and based on his strong business acumen, expertise and understanding of the industry landscape, I'm confident Jan will add significant value to Marlen's executive team as we continue our pursuit of operational excellence, globalized innovation, and lifetime support after the sale."
Kuhlmann most recently served as president for a family run joint venture in the packaging equipment space and was responsible for the management and strategic development aspects of the company covering the U.S. and Canada. Prior, he served as president and CEO of Multivac Inc. in Kansas City. He holds degrees in Foreign Trade and Business and is an active member of the American Meat Institute Suppliers' (NAMI) Committee, a former board member of Food Processing Machinery and Suppliers' Association (FPSA), and has served in a variety of capacities in many other industry and professional affiliations. Jan and his family reside in Kansas City, Missouri.
About Marlen International
Marlen International, Inc. is a premium manufacturer of highly engineered food processing equipment and systems specializing in high quality proteins and a variety of other food products. Sold under the brand names of Marlen and Carruthers, their products have long set the standard for performance in pumping, stuffing, portioning, size reduction, thermal processing and food handling. Marlen's engineering, design and technical experts are recognized as industry consultants and process partners, serving the world's leading food brands through the delivery of operational excellence for over 60 years. Marlen International is a Duravant Company.
About Duravant
Headquartered in Downers Grove, IL, Duravant is a global engineered equipment company with an over 100-year operating history. Through their portfolio of operating companies, Duravant delivers trusted end-to-end process solutions for customers and partners through engineering and integration expertise, project management and operational excellence. With worldwide sales distribution and service networks they provide immediate and lifetime aftermarket support to all the markets they serve in the food processing, packaging and material handling sectors. Duravant's market-leading brands are synonymous with innovation, durability and reliability. Visit http://www.duravant.com.