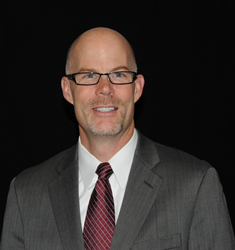 Bob brings thirty years' experience leading organizations in diverse industries and operating environments.
Riverside, Missouri (PRWEB) November 24, 2014
Duravant announced today the appointment of Bob Campbell as the new president of Marlen International, Inc. ("Marlen"), a leading provider and innovator of food processing equipment.
"Bob brings thirty years' experience leading organizations in diverse industries and operating environments. Most recently, he served as chief operating officer for a developer and manufacturer of custom LED products where he expanded the company's capabilities and product offerings resulting in significant revenue growth. Prior, he successfully led a global manufacturer of user interface technology receiving several awards along the way from Deloitte & Touche and KPMG for innovative technology," stated Duravant's president and chief executive officer, Michael Kachmer.
Kachmer continued, "In this role, Bob will be responsible for leading all aspects of Marlen's business and establishing the Company's strategic direction while continuing to build on Marlen's strong reputation as a leading provider of innovative food processing equipment and outstanding customer care. I look forward to Bob's contributions on new developments of Marlen and Carruthers offerings and building long-term relationships with Marlen's customer base."
Mr. Campbell holds a Bachelor's Degree in Industrial Engineering from the University of Illinois, and a Master of Business Administration from the Kellogg Graduate School of Management at Northwestern University. Bob and his wife, Jody, will be relocating from the Chicago metropolitan region to the Kansas City area.
About Marlen International
Headquartered in Riverside, Missouri, Marlen International, Inc. is a global manufacturer of food processing equipment for a variety of products including meat, poultry, pet food, fish, vegetables, fruit, bakery, confectioneries, snacks and dairy goods. Marlen International products are sold under the Marlen and Carruthers brand names. For more than 50 years, Marlen International has manufactured pumping, portioning, filling, size reduction, thermal processing and material handling equipment for pumping, portioning, filling, dicing, grinding, slicing, reducing, chilling and cooking food products. Hundreds of blue chip food processors turn to Marlen International for highly engineered products, replacement parts, and field services. Marlen International is a Duravant Company. For more information, visit http://www.marlen.com.
About Duravant
Headquartered in Downers Grove, IL, Duravant is a global engineered equipment company with an over 100-year operating history. Through their portfolio of operating companies, Duravant delivers trusted end-to-end process solutions for customers and partners through engineering and integration expertise, project management and operational excellence. With worldwide sales distribution and service networks, they provide immediate and lifetime aftermarket support to all of the markets they serve in the food processing, packaging and material handling sectors. Duravant's market-leading brands are synonymous with innovation, durability and reliability. Visit http://www.duravant.com.