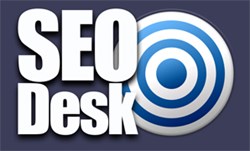 (PRWEB UK) 16 September 2013
Marieveles Marquee, the leading marquee provider in Surrey, is pleased to announce that they are unveiling their winter 2013 party range. The company has been providing marquee hire services since 1974, and they look forward to helping clients arrange the best possible parties to see out the year in style. No matter what the weather is, the company is confident that they can provide the marquee that will help clients to have a brilliant time in satisfying all of their guests.
While many people may think that a marquee is not a suitable venue for a winter party, the reliable range of marquees provided by Marieveles Marquees can change all that. The company is known for providing the best marquee hire Surrey has to offer, and this has not changed in all of their years of service. What has changed is the level of comfort that the company can offer with their marquees.
The marquees can be fully enclosed and with heaters and stylish decorations; guests can relax and feel comfortable inside a marquee, regardless of what the weather is like outside. The range of marquees provided by the company fully open up, making them the ideal venue during the warm summer months, but they can also close over, providing a snug and watertight venue all year round.
Marieveles Marquees can also provide assistance for clients looking for entertainment. This time of year is a busy one and many performers and entertainers may be already booked. The company not only provides the best marquees Surrey has to offer, they can also assist in finding musicians, dancers, comedians, MCs and all manner of performers at this busy time of year. The company has an extensive range of contacts in the entertainment industry in Surrey, and they are able to provide a list of acts that are highly recommended.
Marieveles Marquees can also assist with decorating the venue, supplying tables, chairs, walkways, stages and heating and lighting elements. The company has considerable experience in assisting clients in hosting events, making them a natural choice for any party planner. It can be stressful organising an event or celebration during the festive period. This means that receiving any form of assistance is of benefit, which is why the experience and knowhow of Marieveles Marquees in the Surrey area can help people to arrange the biggest party of the year.
About Marieveles Marquees:
The company has been operating since 1974, and in that time, they have helped arrange and organise thousands of parties in Surrey. The company offers over 40 different colour schemes, and they provide a wide range of tents and marquees. No matter the size of marquee that is right for a party, Marieveles Marquees are able to provide a marquee that can comfortably fit all of the guests and workers.