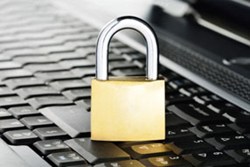 In addition to the initial damage of a cyber attack or data breach, a business is certain to be hamstringed by the legislative requirements that come afterward.
Carlsbad, CA (PRWEB) July 19, 2013
Business executives around the world are increasingly concerned about the threat of cyber attack – to their companies and their countries. As reported by John Mello, Jr. on CSO, nearly 80% of executives participating in Cyber Ark's Global Advanced Landscape Threat survey felt their nations were at greater risk from cyber attacks than physical attacks. According to Marrs Maddocks and Associates (MM&A), a San Diego insurance agency, the survey results underscore the need for businesses to be more vigilant than ever in protecting their computer systems and in finding ways to mitigate cyber risk.
"In addition to the initial damage of a cyber attack or data breach, a business is certain to be hamstringed by the legislative requirements that come afterward," says Nancy Maddocks, agency principal for Marrs Maddocks. "These can include regulatory actions, fines, notification costs, and federal, state and local compliance. The majority of tools businesses use to address cyber and privacy issues are reactionary, and do not mitigate the risk. Therefore, the best practice is for businesses to use insurance products that transfer the risk to another party."
Cyber criminals often target smaller businesses because they tend to have less sophisticated security measures. Small businesses also tend to assume they will be covered against cyber-attack by their network or IT vendor, or by their own general liability or property policies – neither of which is true.
A general liability policy only responds to bodily injury or damage to tangible property. Likewise, a property policy only covers damage to tangible property. Data and information do not fit the definition of bodily injury, and are not considered tangible property. As a result, the insurance industry has created an innovative product to address cyber and privacy risks.
A cyber and privacy liability policy offers many coverage features, the most important being first-party and third-party coverage. First-party coverage reimburses businesses that suffer a data breach; for example, a retailer who lost clients' credit card data. This coverage helps to pay for the costs to notify and set-up credit monitoring for all affected parties. It often provides crisis management and public relations services to contain the damage to the insured's reputation.
First-party coverage also helps the business to recover lost data, restore systems, networks, and user access, and begin the forensic investigation to determine what happened and what needs to be done moving forward. Some policies even include coverage for business income interruption costs as a result of downtime from the attack.
Third-party coverage picks up the liability of the business as a result of the incident. These claims and allegations can include lawsuits from the affected parties, legal defense costs, and fines as a result of regulatory actions taken against the insured.
A properly constructed cyber and privacy liability policy should cover a variety of liability issues, including unauthorized access, hacking, denial of service, introduction of malicious codes or viruses, unintentional disclosure of information, breach of confidentiality, violation of the insured's privacy policy and the surrounding regulatory issues. Most polices also include media liability under third-party coverage. This addresses intellectual property allegations such as infringement of copyrights and trademarks; personal injury, including defamation, libel and slander; and negligence in the content of the insured's website and media.
In addition to a cyber policy, crime coverage is an integral tool in protecting against cybercrime activities. Many businesses mistakenly believe they are protected against loss of funds by the Electronic Fund Transfer Act of 1978, which is not true. Any funds lost due to computer or wire fraud on commercial banking accounts are unprotected, which means the business must fight with their bank over the compromised account. A properly constructed crime policy will cover fraudulent computer and funds transfers up to the policy limits.
"Any business can become a victim of cybercrime," says Maddocks. "The best you can do is transfer the risk to a party better equipped to handle it. The insurance industry has developed the appropriate tools to prepare and protect the business community from these sources of loss. Now more than ever, business owners should seek sound advice from a broker that fully understands the exposures associated with modern cyber transactions."
About Marrs Maddocks & Associates
Marrs Maddocks & Associates is an independent San Diego insurance agency with over 300 years of combined experience. Marrs Maddocks offers an educated, committed team that puts their clients first. They offer both business insurance and personal insurance from all of the major carriers. For more information, visit http://www.marrsmaddocks.com.