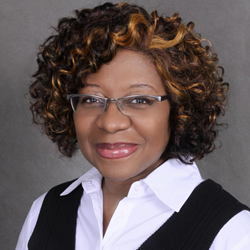 Participating lenders and servicers could offer distressed homeowners up to $10,000 for relocation at closing. However, time is running out for distressed homeowners as HAFA is set to expire."
Livingston, NJ (PRWEB) December 06, 2016
The Home Affordable Foreclosure Alternatives (HAFA) program offers distressed homeowners an opportunity to liquidate their home via a short sale (sell home for less than the mortgage owed) or deed-in-lieu (DIL), which is a volunteer foreclosure. "Participating lenders and servicers could offer distressed homeowners up to $10,000 for relocation at closing," said Coldwell Banker Realtor Marsha Bowen Washington. "However, time is running out for distressed homeowners as HAFA is set to expire."
To assist distressed homeowners, Washington shares the following five tips they need to know about HAFA before it expires on December 31, 2017:
No. 1: Lender notification no longer required. "Effective September 1, 2016, servicers are no longer required to proactively notify potentially eligible homeowners of the availability for HAFA," said Washington.
No. 2: Request for liquidation offer. Homeowners interested in liquidation options under the HAFA program must contact their lender or servicer to request a liquidation offer for a short sale or DIL on or before December 30, 2016.
No. 3: Relationship managers no longer required. "After December 30, 2016, servicers and lenders are no longer required to assign relationship managers to assist homeowners," stressed Washington.
No. 4: Bankruptcy court or trustee approvals. Pursuant to any extensions necessary to accommodate delays in obtaining any court or trustee approvals in connection with a Chapter 7 or Chapter 13 bankruptcy, the short sale notice, offer for DIL transaction or approval of an executed sales contract must be sent on or before December 30, 2016, and the closing date must be no later than December 1, 2017.
No. 5: Short sale notice. "The short sale notice containing the pre‐approval of a HAFA short sale or DIL of foreclosure must include the offer of a DIL of foreclosure transaction or the approval of an executed sales contract for a short sale," concluded Washington. "The short sale transaction closing date must be on or before December 1, 2017."
About Marsha Bowen Washington, Coldwell Banker
Marsha Bowen Washington works with first-time home buyers, sellers, investors, downsizers, upsizers and relocators. She specializes in short sales and helps people avoid foreclosure. Marsha focuses on Northern New Jersey towns, including West Orange, South Orange, Maplewood, Montclair, East Orange, Orange, Livingston, Roseland, Parsippany, Morris Plains, Morristown, Springfield, Summit, Union and Hillside. For more information, please call (973) 436-5152, or visit http://www.marshasellsnjhomes.com. The office is located at 2 E Mt. Pleasant Ave., Livingston, NJ 07039.
About the NALA™
The NALA offers small and medium-sized businesses effective ways to reach customers through new media. As a single-agency source, the NALA helps businesses flourish in their local community. The NALA's mission is to promote a business' relevant and newsworthy events and achievements, both online and through traditional media. For media inquiries, please call 805.650.6121, ext. 361.