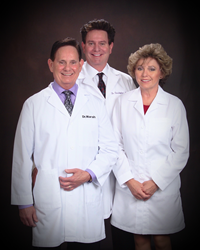 Patients will typically begin feeling the benefits between four-six weeks.
Tucson, AZ (PRWEB) May 05, 2015
Dr. Christopher Marsh, one of ten children, four of whom are doctors, has over twenty-four years of experience as a Family Practice Physician in Arizona, focusing on joint and nerve problems.
Stem Cell Regenerative Medicine is the practice of removing a person's own stem cells from one area of their body and delivering them, by injection, to another part of their body. Stem cells are used for this therapy because they are able to transform into other types of cells in the body, such as cartilage, muscle, nerve and bone. They are known to help repair and rebuild damaged tissues. The goals of treatment are to decrease pain and restore function that has been lost, due to age, injury or disease.
"This exciting new therapy, Stem Cell Regenerative Medicine, was the next natural step in treatment options for my patients," said Dr. Marsh. "I have numerous patients who have benefited from steroid based joint injections and nerve blocks. They can be an excellent option for some patients who suffer from chronic pain not relieved by conventional treatments. Sometimes even that therapy is not enough to help with pain. I wanted to offer a modern alternative that may be better at controlling pain and restoring joint function for the long term."
Specialized equipment is utilized to prepare the cells for re-administration. A trained technician isolates the viable stem cells from the abdominal fat stores, bone or blood to make certain they are separated from other cell types without damaging, or altering them. The stem cells are then ready for re-injection into the site where they are needed.
"This procedure can be accomplished quickly, compared to traditional methods. Once a patient is qualified for the procedure, they come to the office in the morning to have the cells withdrawn. A few hours later they are re-injected. Once the solution containing the stem cells has been injected, it begins to stimulate the regrowth of cartilage and other tissues in the joint space," said Dr. Marsh. "Patients will typically begin feeling the benefits between four-six weeks."
Patients who may benefit from Stem Cell Regenerative Medicine may be those suffering from joint problems, arthritis, or damage from prior injuries or diseases. Some patients are not a surgical candidate for medical reasons, and need an alternative treatment to increase joint function and manage pain. "It is also possible that someone who has metal in specific joints or has had multiple procedures may not be a good candidate," said Dr. Marsh.
Marsh Family Medicine is a family practice of three sibling doctors with over seventy-five years of combined experience. Their father, Kerriston Marsh, practiced in Tucson for many years until his retirement at age seventy-five.
The physicians are Patrick J. Marsh, D.O., Julie A. Morrison, D.O., and Christopher L. Marsh, D.O. The office is located at 7440 N. Oracle Road, Building 7, Tucson, AZ, 85704. For information or to schedule an appointment, please call (520) 797-5603.
About Marsh Family Medicine
Marsh Family Medicine has been serving the greater Tucson area for over two generations.
About NALA™
The NALA is a full-service marketing agency providing custom personalized service for small and medium businesses throughout the United States
PR Contact: the NALA
news(at)thenala(dot)com
805.650.6121, ext. 361