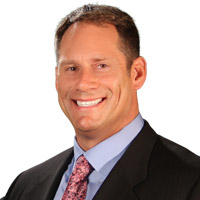 We are pleased that our community partnership with the 2015 Dr. Martin Luther King, Jr. Community Expo "Day of Opportunity" will also help assist the Nevada nonprofit organization Kiss is 4 Kidz.
Las Vegas, NV. (PRWEB) January 15, 2015
Glen Lerner Injury Attorneys is a community partner of the 2015 Dr. Martin Luther King, Jr. Community Expo "Day of Opportunity" that is being presented by the Black Music Association Academy of America on January 15 inside the Veil Pavilion at the Silverton Casino from 10:00 a.m. to 2:00 p.m. This Career, Business, and Health Expo is a free event that was created with the purpose of celebrating the birthday of Dr. Martin Luther King, Jr. by presenting new opportunities for everyone. The celebration will then continue into the night from 7:00 p.m. – 10:00 p.m. in the Veil Pavilion during "Inspiration! A Soulful Tribute," an all-ages fundraiser show that will feature local musical artists and community awards and recognitions throughout the night.
"Through our community partnership, Glen Lerner Injury Attorneys will also be sponsoring a table during the recognition and awards show for special needs young attendees of the Kiss Is 4 Kidz Program and their chaperones. In addition to being able to provide an opportunity for these special kids to attend a fun night out, we are pleased that our partnership also includes a financial contribution that will assist Kiss is 4 Kidz in purchasing more musical instruments to support their educational and enrichment efforts," said Personal Injury Attorney Glen Lerner.
Learn more about the Dr. Martin Luther King, Jr. Community Expo "Day of Opportunity" and the "Inspiration! A Soulful Tribute" fundraising show online at silvertoncasino.com.
About Kiss Is 4 Kidz
Kiss is 4 Kidz is an organization that is dedicated to providing creative and performing arts development and opportunities to children and young adults with special needs and circumstances. Co-founders Tshlene Henreid and Marci Burton felt that by kindling inspiration within their student, they would be able to help them develop and enhance their artistic skills, experience a higher sense of self-esteem, and ultimately lead to daily successes and triumphs in every aspect of their lives. You can find out more by visiting http://www.kissis4kidz.org.
About Glen Lerner Injury Attorneys
Glen Lerner Injury Attorneys began helping people with personal injury and dangerous drugs claims In Nevada over 24 years ago. Since then, the firm has grown into one of the largest plaintiff personal injury firms in the country with over 35 attorneys and law offices in Nevada, Illinois, Indiana, and Arizona. For additional information, visit glenlerner.com or call 1-800-GET-GLEN (800-438-4536).
Follow the law firm on Twitter (twitter.com/glenlerner) and like their Facebook page (facebook.com/glenlernerinjuryattorneys) for current updates regarding legal topics and their community involvement and contributions.
###