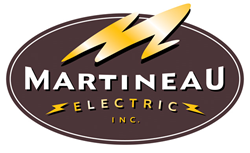 We are truly lucky to have assembled the best and brightest folks in the industry
Dover, NH (PRWEB) November 19, 2015
For 25 years, the ABC has celebrated the most innovative and high quality construction projects with their Excellence in Construction Awards. Founded on a shared belief in safety, responsibility, and the betterment of the communities where members work, the ABC represents nearly 21,000 members, and the Excellence in Construction Awards has quickly become the most prestigious national competition within the construction industry.
Martineau Electric earned the Excellence Award because they had completed this project without a safety incident, and because they placed heavy emphasis on energy sustainability, efficiency, and technology innovation. "As an owner, I couldn't be happier that our company was selected for this award," said Ray Martineau, president of Martineau Electric. "We are truly lucky to have assembled the best and brightest folks in the industry. They show up everyday, work hard, communicate well both internally and externally, care about their work, and continually improve on our processes. This one's for the team." The final product, a 38,000 square-foot R&D center, features a high-efficiency-system that should last well into the 21rst century.
PROJECT INSTALLATIONS INCLUDED

1.5 Megawatts of power
State-of-the-art LED lighting for the entire building
Modern lighting and lighting controls for the culinary center and commercial kitchen
Security, telephone/data, video and CATV
Specialty office environments
Three full-service commercial kitchens, hoods, and appliance coolers/freezers
Technologically advanced research and development centers
IT room designs, UPS, and an industrial back-up generator
Martineau Electric received the Excellence Award during ABC's Business Development Reception and Awards Ceremony in October. The event marked the fourth time in five years that the association has recognized Martineau Electric for an Excellence Award.
About Martineau Electric
Martineau Electric is a full service commercial and industrial electrical contracting firm servicing the Northeast United States. Our reputation for completing fast-track electrical projects, on time, and within budget speaks for itself. Our list of high profile commercial and industrial projects continues to grow. Our clientele insist on quality work, and a testimony to our reputation and success is a tremendous amount of our business, over ninety percent, comes from repeat client business.
Detailed information at http://www.martineauelectric.com/
About Associated Builders And Contractors (ABC)
Associated Builders and Contractors (ABC) is a national association with 77 chapters representing 25,000 merit shop construction and construction-related firms with two million employees. ABC's membership represents all specialties within the U.S. construction industry and is comprised primarily of firms that perform work in the industrial and commercial sectors of the industry.