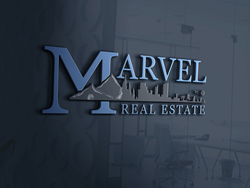 "The name Marvel feels larger than life. We want our clients to marvel at their new home and what we were able to accomplish together." - Adam Upchurch
Wilmington, NC (PRWEB) October 18, 2017
You're invited to an inside look at the biggest real estate secret in North Carolina. Over the past 2 years Adam Upchurch has been developing a real estate giant. His new firm is cutting edge, analytically focused, and has a fortune of real estate leads. The aptly named Marvel Real Estate launched this month and is poised to be the fastest growing new firm in 2018. Marvel Real Estate already commands websites in 22 different counties and spans all over North Carolina.
How It Began
In 2014 Adam Upchurch, a local realtor, formed a new firm called Topsail Island Real Estate. This real estate firm focused on the 26 mile long island on North Carolina's coast. Over the past 4 years the Upchurch family has grown this business and established a top spot on Topsail Island. The Upchurch Family prides itself on supporting the local community. Since 2013 they have provided ongoing support for the Surf City Fire Department, youth sports, humane society, Homes4NC, and many more.
Over the past 15 years Adam Upchurch has worked his way from the ground up. Entering the world of finance in 2002, he began his career working as a bank teller at BB&T (Branch Banking and Trust). A year later he joined the inaugural LendingTree office in Charlotte, NC. In 2008 he accepted an Operations Manager position with Decker National, to manage multiple Fortune 500 company accounts and all 1,500 locations of BB&T Bank. After working with corporate Bank of America in 2010, he shifted his focus to the world of real estate.
Adam joined a growing real estate firm in Wilmington, NC. Over the next 2 years he would work with 2 of the top local builders and was a member of the Coastal Carolina Team. In 2013 Adam identified a segment of the market that was underutilized and launched TopsailIslandRealEstate.com. In just a matter of months he was able to take over a top spot on Google's search engine. 4 years later this site remains in a strong position and has thousands of buyers actively searching on it.
Adam began designing a new system called Real Referrals. That program was developed by Performance Sails Marketing and quickly took off. In 2016 there were 24 real estate agents in the program and more than 20 affiliates. This system helped create a reliable platform for Marvel Real Estate (Marvel Realty Group) to grow. In 2015 Adam Upchurch was voted in as a Director for the Topsail Island Association of Realtors. Serving as both Treasurer and Director for the past 2 years, Adam was reelected this year and will now serve as President-Elect in 2018.
Key Players
Carrie Upchurch spent the last 7 years with her former company, before making the leap to join Marvel Real Estate. Her expertise is unmatched in coastal North Carolina. Carrie Upchurch has helped families find their new home stretching from Ocean Isle Beach to Jacksonville, covering nearly half of North Carolina's coast. Over the course of her career, she has closed in excess of $30,000,000 in real estate sales.
Carrie Upchurch was featured on HGTV in 2016, after appearing on the first episode of Beach Hunters. After winning Rookie of the year in 2011, she went on to win the Broker Achievement award in 2015 & 2016.
Xai Powell is an incredible Realtor and chaos coordinator. Xai shows incredible attention to detail for her clients and has a firm grasp on the market. Xai and her husband retired here from Johnston county, where she worked for Be Home Realty. Clients have become family and as she states "there is great personal satisfaction helping family make the transition to the next chapter in their lives and in their new home." She has two daughters and moved from Colorado to North Carolina in 2008. Xai tells her friends: "Everywhere we go we are met by fabulous people and their ever-famous Southern Charm." You will find Xai gardening, fishing, hiking, camping or golfing. The transition to beach life has reinvigorated her and she looks forward to growing Marvel Real Estate in 2018.
In Summary
Marvel Real Estate appears to have all the intangibles needed to become a major player in the real estate world. Adam Upchurch indicated that they have begun searching for 3 local agents to cover the coastal counties of Brunswick, New Hanover, and Onslow. "Our team is amazing, our splits are unbeatable, and we intend to remain grounded to our principals as we grow across North Carolina." - Adam Upchurch