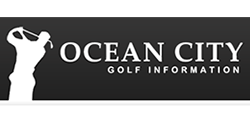 Our staff members seek out and vet lodging options based on their convenience to the courses in the area
Ocean City, Maryland (PRWEB) July 01, 2013
Launched in 2010, OceanCityGolfInfo.com rapidly became a top resource for golfers vacationing in and around the Ocean City, Maryland area. The website now features information about top lodging options that are located near the region's golf courses, and includes special pricing offers from several hotels.
With more than 10,000 overnight sleeping rooms in the Ocean City area it is helpful to have detailed information that is geared to where a visitor will be spending time. Given a choice among hotels and motels; luxurious resorts; bed and breakfast accommodations; and rental apartments, cottages, townhouses, and single-family homes it helps for golfers to have a source of information to make sure that their accommodations are close to where they will be golfing.
"We limit our database of accommodation options to facilities located near the region's golf courses," said Adam Meyer, the site's Director of Operations. "Our staff members seek out and vet lodging options based on their convenience to the courses in the area. We display hotels, with a special list of featured hotels, and we have exclusive rental listings that will accommodate just about any size of family or group of golfers. Our information will help golfers cut through the clutter and hopefully enhance their golfing experience while saving some money," said Meyer.
In addition to information on accommodations, the OceanCityGolfInfo.com website provides complete details for fifteen area golf courses, golf-related events, and directions.
Donna Abbott, Director of Tourism for Ocean City remarked "Ocean City is a golf destination all its own. We have fifteen nearby courses that attract golfers from all over the Mid-Atlantic region and the Northeast corridor. We include golf as an important part of the Ocean City experience."
Visitors interested in lodging options in the Ocean City area can visit the website at OceanCityGolfInfo.com.
OceanCityGolfInfo.com was founded in 2010 and provides detailed information about golf courses operating around the Ocean City, Maryland, area. Website development and hosting services are provided by Advanced Web, a Virginia-based Internet solutions company.