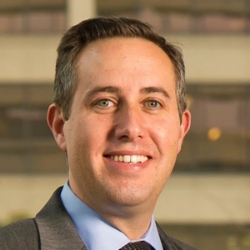 "Given the tremendous tenant advocacy that the PJC does on behalf of Marylanders, we are very pleased that the cy pres funds will further the vision we share for strong tenant protections." - Mr. Matthew Vocci, Partner
BALTIMORE (PRWEB) May 26, 2020
In recognition of its advocacy for tenants' rights, the Public Justice Center (PJC) has received a cy pres award of more than $125,000. The award is part of a court-approved settlement in a class action that compensated current and former tenants of Harbor Group Management Co. and Harbor Group Management Co., LLC for the landlord's alleged practice of overcharging tenants for court costs, legal fees or attorneys' fees related to court proceedings for failure to pay rent. Santoni, Vocci & Ortega, LLC represented the tenant class members.
The settlement established a fund to compensate the thousands of class members and designated the PJC as the recipient of any funds left after checks were sent to the tenants. The PJC is a nonprofit legal services provider that pursues systemic change for social justice, economic and race equity, and fundamental human rights. The organization does a significant amount of work for renters through its Human Right to Housing Project, which advocates on behalf of tenants to protect and expand their rights to safe, habitable, affordable, and non-discriminatory housing and their rights to fair and equal treatment by Maryland's landlord-tenant laws, courts, and agencies.
PJC attorney C. Matthew Hill stated that the cy pres award "will assist the PJC in representing and advocating on behalf of tenants, workers, and others who are experiencing dire consequences due to the COVID-19 emergency, including those whose landlords are threatening eviction and refusing to fix serious defective conditions in people's homes."
"Our firm is dedicated to helping renters assert their rights," said Matthew Thomas Vocci of Santoni, Vocci & Ortega, LLC. "Given the tremendous tenant advocacy that the PJC does on behalf of Marylanders, we are very pleased that the cy pres funds will further the vision we share for strong tenant protections."
The case is Rashid Roberts, et al. v. Harbor Group Management Co., LLC, et al., Case No. 24-C-17-000509, in the Circuit Court for Baltimore City. Plaintiffs and the class were represented by the law firm of Santoni, Vocci & Ortega.
About Santoni, Vocci, & Ortega, LLC
Santoni, Vocci & Ortega were brought together by a singular vision to achieve justice and ensure the dignity of each client. Combined, we have over 40 years of legal experience and are passionate advocates for those who have been taken advantage of, victimized by fraud or injured.
We are a boutique firm of trial lawyers who will be in your corner fighting against ruthless corporations, mortgage lenders, debt collectors, car dealers, landlords and insurance companies.
For more information, visit our website at https://www.svolaw.com/.
About the Public Justice Center
Founded in 1985, the Public Justice Center uses legal tools to challenge poverty and racial inequity in Maryland and beyond.
We represent people who are standing up for their rights.
And we advocate to change the systems that keep people down.
We work to empower communities and collaborate with advocates to build a just society.
For more information, visit our website at https://www.publicjustice.org/en/.
About Growth Solutions Team
The Growth Solutions Team is a leading provider of Business Consulting Services including, Strategic HR, CFO Advisory, Sales & Customer Service Training, and Small Business Advisory services. Our team assists companies with growth in sales, profitability, and improved cash flows. For more information, visit the website at https://growthsolutionsteam.com.