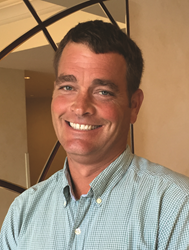 SALISBURY, MD (PRWEB) October 11, 2016
Jason Spicer, a 39-year-old row crop farmer from Dorchester County, is the newest member of the Maryland Soybean Board.
Spicer began his first three-year term on the board on Oct. 1, succeeding William Layton, who farms near Vienna. Layton completed the board's maximum three, three-year terms on the 10 farmer-member board.
Spicer owns and operates Holly Lane Farms, near Cambridge in the area of Church Creek. He is a member of and the expansive and well-known Spicer family scattered through Dorchester County.
"If the name is Spicer and they live in these parts, we are all related," he said.
Holly Lane Farms tills about 1,200 acres – some owned, some rented – in the traditional rotation of corn, soybeans and wheat. "We bale some hay and straw," Spicer said, adding that the farm also includes an important timber cutting operation. "We do logging to pay for the farm," he said with a smile.
Spicer's wife, Holly, is a teacher at Sandy Hill Elementary School. The couple has a daughter, Sophie, who will turn three years of age on Nov. 2. Spicer himself will turn 40 on Nov. 2. "I can never forget her birthday, or mine," he said with a chuckle.
In Maryland, farmers grow about a half a million acres of soybeans, producing more than 20 million bushels of beans each year. With a value of $173 million to the state's economy, soybeans are one of Maryland's top crops. For more information on the Maryland Soybean Board, visit http://www.mdsoy.com.
About Maryland Soybean Board: The Maryland Soybean Board administers soybean checkoff funds for soybean research, marketing and education programs in the state. One-half of the checkoff funds stay in Maryland for programs; the other half is sent to the United Soybean Board. To learn more about the Maryland Soybean Board, visit http://www.mdsoy.com.